15 Things You Didn't Know About Nicolas Cage
The certifiably insane Cage is one of the most fascinating men in Hollywood history.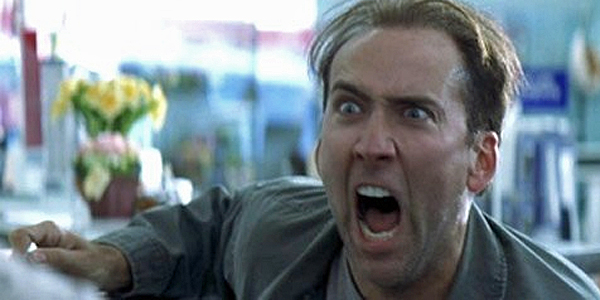 Ah, Nicolas Cage. Whatever your thoughts of Cage as an actor, you can't argue the fact that he's consistently entertaining, whether he's appearing in an art-house indie like Leaving Las Vegas or a no-brain action blockbuster like Drive Angry or Con Air or The Rock or Bangkok Dangerous or...well, we could go on and on here. Cage was always special, even as a kid when he used to dress up as a character called 'The Spirit' and prowl the alley behind his house in the early hours of the morning. Even then, there was something a little 'off' about the charismatic Cage. He got into acting at an early age, aided no doubt by his connection to the Coppola family. Early roles such in films as varied as Peggy Sue Got Married, Vampire's Kiss, Moonstruck, Raising Arizona and Wild At Heart alerted Hollywood to the enigmatic actor's talents. Cage became a bona fide Hollywood A-lister thanks to his appearances in several big-budget action films and troubled personal life. Many thousands of column inches have been dedicated to covering the off-screen exploits of Cage. There is no doubt that he is a very talented man, despite his recent penchant for signing on for any old role (he denies he does it just for the pay check). But that talent comes with a very eccentric personality and, oftentimes, Cage creates headlines for all the wrong reasons. His financial collapse and erratic behaviour have been well-documented but there are still plenty of things about Nicolas Cage that you might not have heard about. Here are fifteen things about Nicolas Cage that you (probably) didn't know.