16 Crazy Facts You Just Have To Accept To Enjoy The Matrix Trilogy
"Then you'll see, that it is not the spoon that bends, it is only yourself."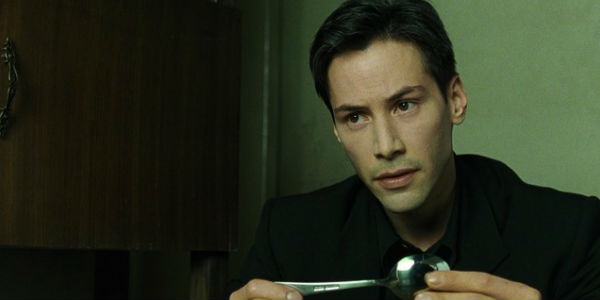 Minds were blown en masse when The Wachowskis released their singular, immensely imaginative sci-fi vision The Matrix upon audiences in 1999, forever changing the landscape of action movies and ensuring that the world of video games would never be the same also. Proving that existential action movies really can work on a huge, expensive scale, making iconic figures out of its cast and kick-starting a mammoth media franchise, the influence of The Matrix on pop-culture as a whole is unmistakable. That said, the first movie is itself far from perfect, and an entirely larger can of worms is opened once you start talking about the divisive (to be kind) sequels, which were viewed by many as unnecessary cash-grabs that the Wachowskis pretty much cobbled together as they went along. Regardless, the elaborate nature of this immense world and everything in it sure allows for some crazy facts, good, bad and weird, that you just need to get a handle on to really enjoy the series without any hang-ups. What exactly does this entail? Plot points that don't quite work, hilarious casting that proves strangely distracting, one awful sex scene and, well, that damn ending. Here are 16 crazy facts you just have to accept in order to enjoy The Matrix trilogy...