16 New Marvel Cinematic Universe Characters To Look Out For In 2016
A Sorcerer Supreme, a female assassin, Wakandan royalty... Yes, please.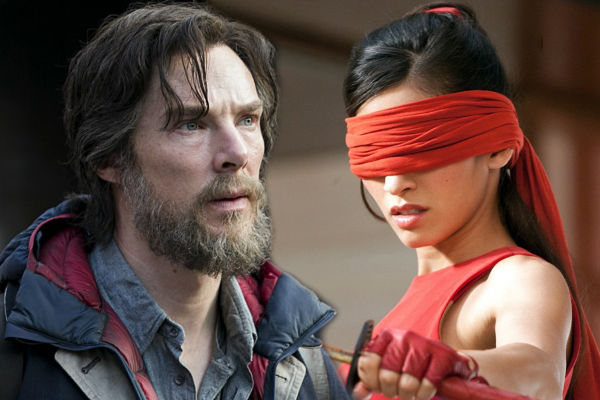 Barring any surprise announcements, the Marvel Cinematic Universe's 2016 slate looks to be just as busy as 2015's, if not more so. Aside from the further adventures of the Agents of S.H.I.E.L.D. and the upcoming arrival of Agent Carter's second season, the small screen corner of the MCU will continue to be fleshed out through the second season of Daredevil and the first season of Luke Cage. On top of all that, May 6th will mark the arrival of the heavily-anticipated Captain America: Civil War, while the long-awaited Doctor Strange film will be materializing on November 4th. Across each and every one of these projects, countless new faces - heroes, villains, and otherwise - are set to make their first appearances in the MCU. Practitioners of the mystical arts, street-level criminals, female assassins, a web-swinging hero, an extremely violent vigilante, and more will all be joining an ever-expanding world that's already full of Avengers, future Defenders, and a team of space-faring misfits. With so much awaiting fans of the MCU in the next year, let's look ahead at '16 and fittingly run down 16
confirmed
new characters, where you can expect to see them, and why you should be excited they're on the way...
16. Shades
Who's Playing Him?
Theo Rossi.
Who's Theo Rossi?
The actor is easily most recognizable for his role as Juice on all seven seasons of Sons of Anarchy. He's also had minor roles on shows like Grey's Anatomy, Terminator: The Sarah Connor Chronicles, and Alcatraz, and films like Cloverfield.
What's He Appearing In?
The first season of Luke Cage.
Why You Should Be Excited:
Between the first seasons of Daredevil and Jessica Jones, Netflix and Marvel have proven they can make most of the supporting cast around their titular characters pretty memorable. In the comics, Shades has evolved from a thorn in Luke Cage's side to a man trying to do right by the people of Hell's Kitchen; with Rossi behind the character - after portraying the vulnerable Juice for so many years - it's easy to imagine that the Netflix version of Shades may be taking that same path over the course of Cage's first season, giving fans one of just a few villains within the MCU to actually root for to get his act together.