16 Pirates Of The Caribbean Easter Eggs You Probably Missed
10. The Star Trek Ship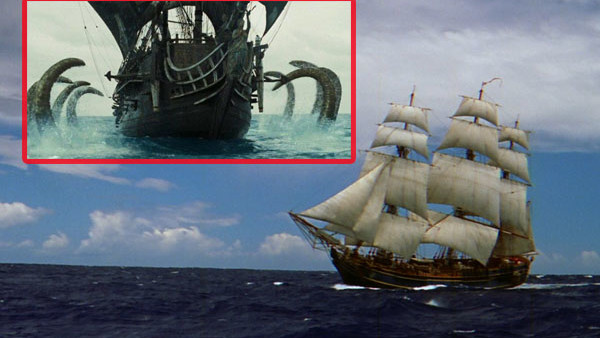 Two of the ships featured in the franchise should be recognisable to fans of ships in films. There has to be some out there...
The HMS Interceptor under Norrington's command is the Lady Washington, which featured in Star Trek: Generations and was used as inspiration for the RLS Legacy in Treasure Planet. And the Edinburgh Trader from Dead Man's Chest is actually the HMS Bounty from Marlon Brando's Mutiny On The Bounty, which was sadly lost to Hurricane Sandy.
And as another ship reference, the figurehead of the Interceptor at the start of Curse Of The Black Pearl is the same that adorned the front of real world ship legend HMS Victory.