17 Actors You Didn't Know Almost Played The Avengers
15. Sam Rockwell Was Almost Iron Man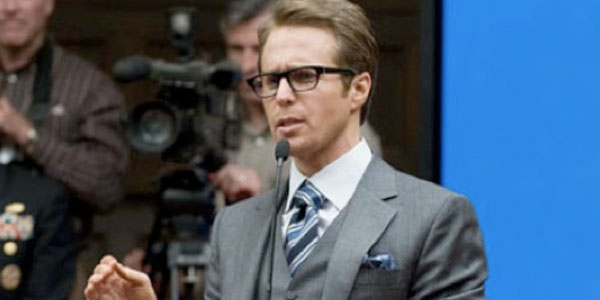 Given the fact that he was cast as Tony Stark's mirror image in Iron Man 2's Justin Hammer, it doesn't come as too much of a surprising revelation that the Moon actor was in the running to play Stark himself. Even though it seems unthinkable that anyone other than Robert Downey Jnr. Jon Favreau had Rockwell on his short-list for the role:
"He was one of the actors I was looking at for Tony Stark. There was some things he would bring to the role that would have been great. Sam is very charismatic and when I was looking at the character there was a list and he had a spot on it, which might have surprised some people. Robert surprised some people, too, though, and now he is Tony Stark, he owns that role. Sam would have come up with interesting and different things."
You can see the same genetics in Rockwell's on-screen persona as Downey Jnr's, though he is a little more dark and a little less swaggering, so it's not a bad shout as alternate castings go, and Favreau remained a fan of the actor, bringing him in for Hammer - a role adapted specially for him.