19 Coolest Gadgets Every Star Wars Fan Should Own
14. Millennium Falcon Multi-tool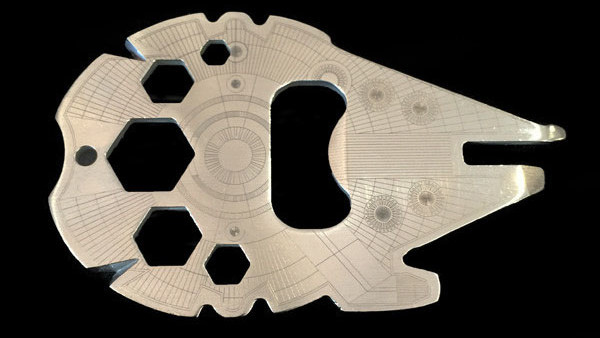 Imagine one tool to rule them all... Wait, that's Lord of the Rings.
This handy object can be hidden discreetly in wallets and pockets, offering up to eleven emergency uses including a screwdriver, a wire stripper and a parcel opener.
It gets better. Even the most hair-brained Wookie will be able to hand you the right implement because the Millennium Falcon multi-tool also works as a wrench.
Why, you'll be fixing the hyper-drive and making the jump to light speed in no time.
A must for intergalactic smugglers and people who like to tinker with things and if you're up for some festive present inspiration on a budget, at less than a tenner you just upped your Secret Santa game.