20 Baffling IMDb Top 250 Placements You Won't Believe
18. 12 Angry Men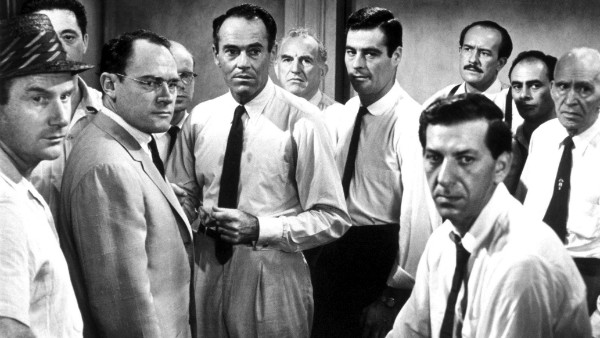 The Film:
Sydney Lumet's famous courtroom drama; this takes place largely in one room and is mostly made up of 12 guys arguing about whether or not a man is guilty. It doesn't sound like much, but it's a serious classic.
Placement: #5
Why It's Wrong:
12 Angry Men might be a great movie, but one can't help but wonder how it's managed to reach number 5 of all time.
Beaten out only by The Shawshank Redemption, the first 2 Godfather films and The Dark Knight, this has reached a level of popularity few other films could ever dream of, which seems surprising. The Shawshank Redemption and The Dark Knight are people's favorites, while the Godfather films are respected classics, but this one doesn't have quite as much critical popularity as the films above and many of the films below it on the list do.
It's a well-liked classic film, but there are plenty of other classic films which haven't reached its position which are better films (Not by that much). Some examples include The Third Man (#127), Some Like it Hot (#116), M (#78) and North By Northwest (#73).
It remains a very clever drama, but the 5th best film of all time it certainly isn't and there are quite a few all-time classics that are even better lagging far behind on the list.
Where It Should Be: #50-#100