20 Best Movies Of 2017
Heroes, heart, humour, and horror - it's been a heck of a year.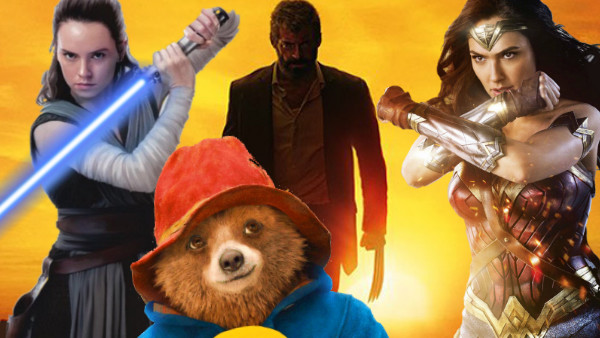 2017 has been a very interesting year for movies, although the headlines were dominated by events off the screen rather than the films on it. It was a year of empowerment, of women and men speaking out about years of systemic abuse and harassment and things finally starting to change. It'll be remembered as a hugely important year for cinema because of that, but what about the movies themselves?
Well, it was something of a mix. It started strong, from the Oscar heavyweights - one of which was wrongly proclaimed Best Picture at the Academy Awards - to a startlingly dark and violent final outing for Hugh Jackman's Wolverine. It brought three big Marvel movies, gave us the first female-led superhero movie of the modern era, and saw Ridley Scott replace Kevin Spacey with Christopher Plummer a month from release, reshoot all the scenes, and still deliver it on time.
At the other end of the scale, it was a year when poop emojis were plastered everywhere; when the Justice League united; the summer blockbuster season largely disappointed again; and Fifty Shades got Darker (and somehow even worse).
But looking past the clunkers, there was a lot to love at the cinema this year, from the indie darlings to supersized megahits, newcomers to A-listers, bears, courgettes, and even that rarest of things: a good Adam Sandler movie.