20. The Meyerowitz Stories (New And Selected)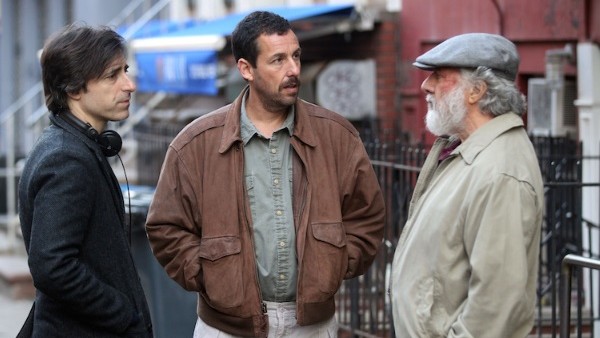 Adam Sandler signed a four-movie deal with Netflix back in 2014, which yielded the likes of The Ridiculous 6, The Do-Over, and Sandy Wexler. They didn't quite represent the nadir of his career, since Jack & Jill is still a thing that exists, but they were definitely in keeping with his recent output.
Expectations weren't exactly high, then, for The Meyerowitz Stories, but it smashed them nonetheless, becoming the best Adam Sandler movie in a generation. Director Noah Baumbach brings all of his familiar tools in this familial tale, which centres around the Meyerowitz family children (played by Sandler, Ben Stiller, and Elizabeth Marvel) and how each lives in the shadow of their successful artist father (Dustin Hoffman).
It's a movie that offers a sharp, funny, and often poignant look at a dysfunctional family life, with top-drawer performances from all the cast - and a reminder that Sandler can be a very good actor with the right material. Its incisiveness means you come to understand and empathise with all of the children, and the film keeps things bittersweet without losing its sense of humour. Netflix made some big strides with their original movies in 2017, and this is their best yet.