20 Comedy Movies You Must See Before You Die
20. South Park: Bigger, Longer & Uncut (1999)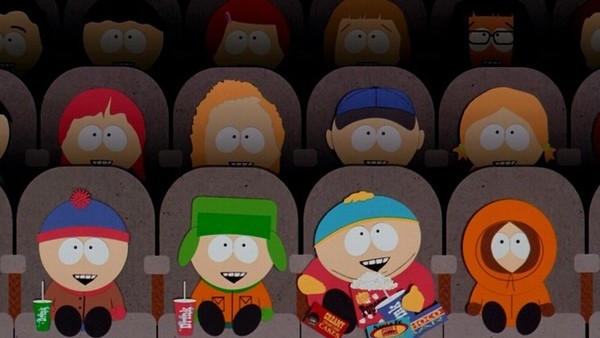 After the rise of South Park on TV in the late '90s, it seemed inevitable that creator duo Trey Parker and Matt Stone would find themselves helming a movie version of their immensely popular show. Alas, what could have been overindulgent or unnecessary actually provided the pair with the opportunity to create the best South Park episode yet - albeit one that ran 90 minutes, instead of 22.
Whereas The Simpsons Movie failed to do the show's glory years justice, South Park: Bigger, Longer & Uncut is a bonafide gem; filthy, controversial, ridiculous and insanely funny. The plot here centres on the boys - Stan, Kyle, Cartman and Kenny - as they're thrown into an increasingly bizarre set of circumstances that sees the US going to war with Canada and Saddam Hussein's gay relationship with Satan.
The jokes come fast and thick: some brilliantly satirical, some plainly stupid (a smart gag is frequently followed with a fart joke). Of course, Parker insisted on rendering South Park: Bigger, Longer & Uncut as a fully-fledged musical, and indeed, it's the Broadway-inspired showtunes that cement the picture as truly great slice of comedic gold.
Sam Hill
Sam Hill is an ardent cinephile and has been writing about film professionally since 2008. He harbours a particular fondness for western and sci-fi movies.
See more from Sam