20 Famous Movie Tattoos (And What They Actually Mean)
Will they change your perception of these movies?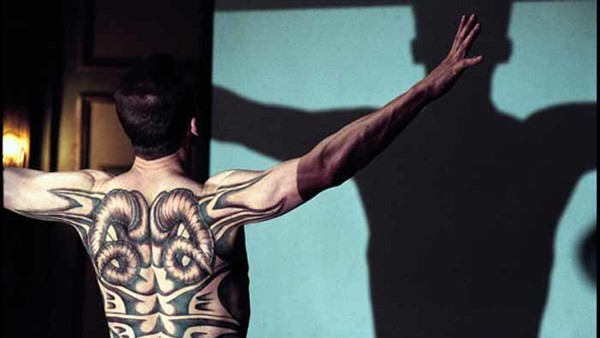 Tattoos are all the rage these days. All it takes is a walk through any town centre to see heavily tattooed models advertising the clothes of major high street stores to realise that such things are no longer the reserve of criminals, soldiers and sailors.
This also means that tattoos can no longer be used by the costume designers and directors of films to give a character an intimidating aura or some edginess. Since their adoption in the mainstream, they're no longer as impactful.
Though tattoos were certainly used in the past as a rather unimaginative means of making an actor look like a badass, permanent markings on the body can be used to much greater effect in film. Tattoos - in their purest form, at least - are supposed to capture part of who we are, so there is no reason why the same logic shouldn€™'t be applied to a temporary tattoo on an actor.
There have been many that have been emblazoned into our memories in the same way that the ink is inscribed into the flesh, and they are as impactful as they are revelatory...
20. Reign Of Fire (2002)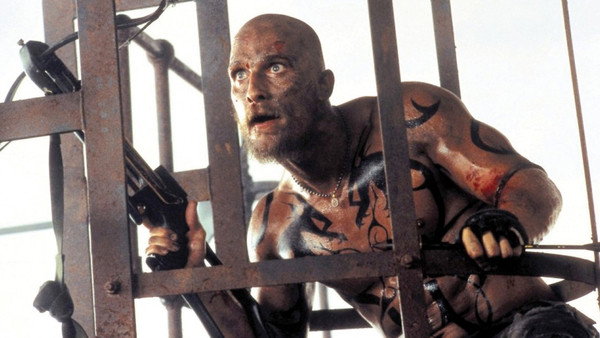 Role: Matthew McConaughey as Denton Van Zan
Back in 2002, McConaughey wasn'€™t quite enjoying the same success though, having had a supporting part in the tepidly received Reign of Fire. Suffice to say it didn€™'t do quite as well at the Academy Awards as Dallas Buyers Club.
In Reign of Fire, he plays Denton Van Zan, an obsessive dragon hunter in the not-too-distant future cut from the same cloth as Captain Ahab of Herman Melville€™s classic novel Moby Dick. Van Zan is a little unhinged, as all McConaughey characters seem to be.
To capture his fruity, alpha-male persona, Van Zan has a large, bold tattoo of two symmetrical dragon heads facing each other either side of his chest, meaning his obsession with the flying lizards is so consuming that it has passed on from his mind to his body in the form of this awesome chest-piece which we won't be forgetting in a hurry.