20 Most Anticipated Horror Films Right Now
Horror screams coming to a cinema near you in the next 12 months.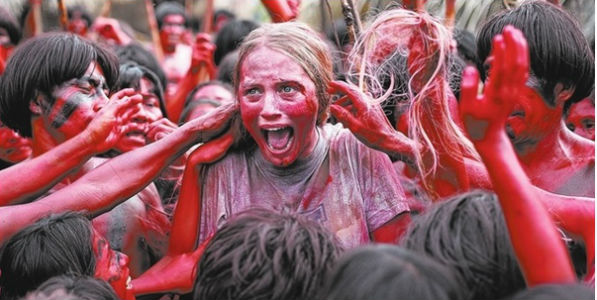 The horror genre is going through a bit of a lull at the moment. There haven€™t been any really strong genre hits this year (certainly nothing up there with The Conjuring€™s box-office takings) and companies such as Asylum are content on making a cheap buck with increasingly little imagination. There needs to be some strong films in the next twelve months or horror could fade away from cinemas. Luckily, there are a lot of directors who, although becoming €˜big fish€™, still have a love for the genre. James Wan and Scott Derrickson are still helping produce films for next year even though they€™re involved with Fast And Furious 7 and Doctor Strange respectively. On top of that, there is a good influx of low-budget and foreign horrors which could break out into the mainstream. To that end, here are the 20 Most Anticipated Horror Movies Of The Next Twelve Months...
20. Tusk (2014)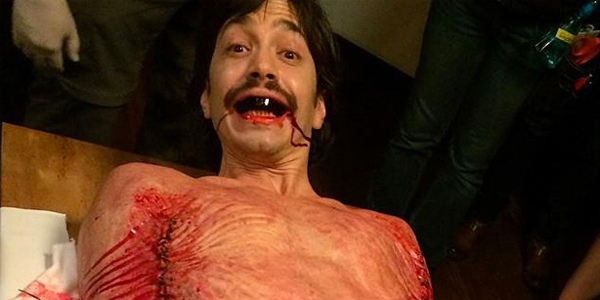 Kevin Smith's film has just gone on limited release in the US so just makes this list. Advance word is not good and, like many of Smith€™s recent films, it is seriously more €˜miss€™ than €˜hit€™. On top of everything else, it sounds like a ridiculous version of The Human Centipede (if that is even possible). Justin Long plays Wallace Bryton, a podcaster who flies to Canada to interview internet celebrity The Kill Bill Kid. On arriving, it turns out €˜The Kid€™ has committed suicide so Bryton aims to find another €˜weirdo€™ to interview. He happens upon Howard Howe (Michael Parks) who tells him about Mr Tusk, a walrus who saved him from a shipwreck. Unfortunately, for Bryton, he is drugged by Howe and awakens to find his leg amputated and discovers that his captor is an insane maniac that wants to turn him into a walrus. The film sounds ridiculous and advance word is that, yes, it is completely ridiculous. A cameo from Johnny Depp has done little to arouse interest and the sight of seeing Long go €˜full walrus€™ is both an unexpected, and very strange, sight. Maybe a future mash-up, a la Freddy versus Jason, is on the cards in the future €" Centipede versus Walrus. Asylum are probably in pre-production already.
Hugh Firth
Suit. Wine. Sport. Stirred. Not shaken. Done. Writer at http://whatculture.com, http://www.tjrsports.com and http://www.tjrwrestling.com
See more from Hugh