20 Things You Didn't Know About The Spy Who Loved Me (1977)
19. "What A Helpful Chap!"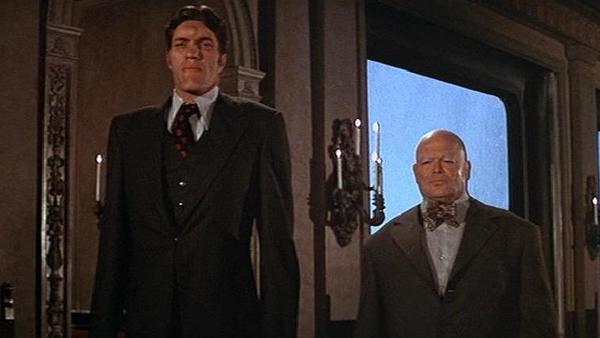 The Spy Who Loved Me was Ian Fleming's tenth James Bond book, intended as a cautionary tale warning that Double-0 Seven was a state-sanctioned killer and not necessarily a hero.
The 1962 adventure is written from the Bond Girl's perspective and charts a chance encounter that Vivienne Michel has with Double-0 Seven whilst he is pursuing SPECTRE after the events of Thunderball. Vivienne is minding a motel in the Adirondack Mountains for Mr Sanguinetti, who sends mobsters, "Sluggsy" Morant and Sol "Horror" Horowitz to burn it down as part of an insurance scam. Although the motel is set ablaze, Bond saves Vivienne and kills both Sluggsy and Horror, but warns her not to get involved with criminals and men like him.
It was one of Fleming's least successful novels; he suppressed its release in the UK during his lifetime and, when selling the film rights to Harry Saltzman and Cubby Broccoli, he insisted that they could only use its title and nothing else.
Nevertheless, Stromberg's henchmen, Jaws and Sandor (Milton Reid) were based on Horror and Sluggsy, who possessed steel-capped teeth and a clear bald head respectively.