20 Things You Didn't Know About Tomorrow Never Dies (1997)
Pierce Brosnan teased and tantalised in his second James Bond adventure, Tomorrow Never Dies.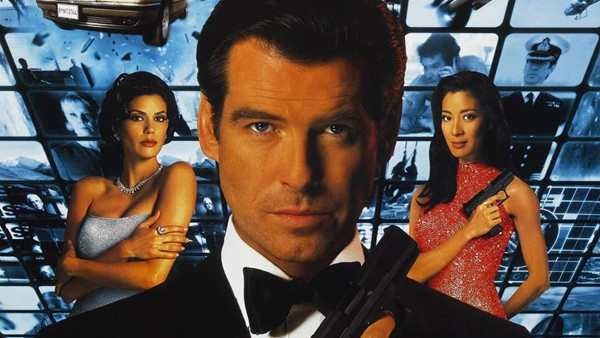 Following Pierce Brosnan's breakout debut as James Bond in GoldenEye (1995), the filmmakers were under tremendous pressure to ensure that the new Double-0 Seven remained successful.
Nefarious media mogul, Elliot Carver (Jonathan Pryce) sends British naval frigate, HMS Devonshire off course, making it appear that the Chinese Air Force sank her and trying to instigate a war to increase his ratings.
Tracing the signal that sent the Devonshire off course to Carver's headquarters in Hamburg, Germany, M (Dame Judi Dench) sends James Bond to gather information from his former lover, Paris (Teri Hatcher), who is now Carver's wife. Arousing Carver's suspicions, Bond also encounters the tycoon's brutal chief of security, Stamper (Götz Otto) and courageous, resourceful Chinese People's External Security Force agent, Colonel Wai Lin (Michelle Yeoh) who is also seeking to avert a nuclear war.
Barely escaping from Hamburg, Double-0 Seven discovers the wreck of the Devonshire and learns that Carver has stolen a cruise missile from it. Pooling resources with Wai Lin, Bond races against time with his Chinese counterpart to prevent Armageddon.
Transporting James Bond even further into 1990s culture, Tomorrow Never Dies reinforced the relevance of Double-0 Seven's world of martinis, girls, and guns.
20. "Tomorrow's News Today."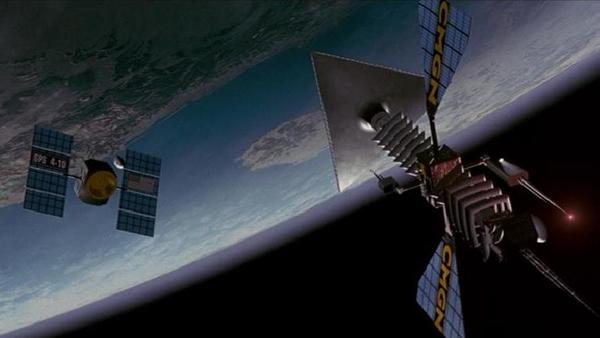 MGM authorised Bond 18 in the last ten days of production on GoldenEye as the studio wanted the film's release to coincide with MGM's public stock offering in 1997, creating intense pressure to release the movie on time.
Novelist, Donald E. Westlake penned a script around the British handover of Hong Kong to China on 1st July 1997, in which the villain stood to be ruined by the handover and plotted to raid Hong Kong's vaults with a submersible vacuum (the initial version of Carver's menacing sea drill) before destroying the island using a chemical compound.
This was considered too controversial, but the filmmakers wanted Double-0 Seven to return to the Far East. Westlake later adapted the rejected script into his posthumously-released 2017 novel, Forever and a Death.
Bruce Feirstein focused his own draft screenplay on a megalomaniacal media baron, claiming that "words are the new weapons, satellites the new artillery".
Director, Roger Spottiswoode invited seven Hollywood screenwriters to London to rework Feirstein's script, choosing Nicholas Meyer to rewrite it, although Dan Petrie, Jr. and David Campbell Wilson also contributed to it.
Feirstein then produced a final draft, remaining present during filming to revise and create scenes; he received the sole screenwriter's credit for the film.