20 Things You Didn't Know About Tomorrow Never Dies (1997)
19. "Bloody Hell! Can't You People Keep Anything Locked Up?"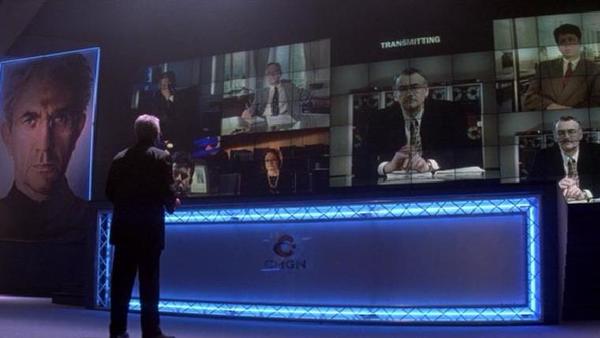 Regular Bond production designer, Peter Lamont jumped ship to James Cameron's Titanic (1997), so Roger Spottiswoode replaced him with Allan Cameron.
Additionally, Pinewood Studios in Buckinghamshire was largely unavailable, although its Albert R. Broccoli 007 Stage and Paddock Tank housed Elliot Carver's stealth ship and the sunken wreck of HMS Devonshire.
Leavesden Studios in Hertfordshire, which was established for GoldenEye, was also unavailable. Sold to a Malaysian conglomerate and renamed Millennium Studios, it was booked out to Star Wars: Episode I - The Phantom Menace (1999) instead. Producer, Michael G. Wilson explained that the Bond crew felt "badly let down, particularly as we put the place on the map".
Instead, the filmmakers established Eon Studios in a former supermarket warehouse and on the adjoining Radlett Aerodrome in Frogmore near St. Albans, Hertfordshire. It cost approximately £2 million, opened on 7th January 1997, and comprised three soundstages, which Cameron frequently had to repurpose.
For example, Stage B housed the Ministry of Defence Situation Room before becoming Carver's main studios in Hamburg and Ho Chi Minh City (aka Saigon), Vietnam. Additionally, one of the runways was used to test equipment for the pre-credits sequence before being transformed into a Vietnamese street.