20 Things You Didn't Know About Scott Pilgrim Vs The World
More Scott Pilgrim trivia than a speech about the origin of Pac Man.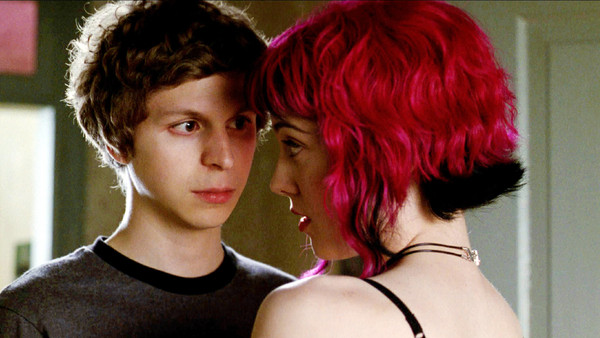 A certified box office bob-omb on release a decade ago, Scott Pilgrim Vs The World has since become the cult classic that all the geeky kids are in lesbians with.
Condensing a six volume comic book series into a single film, Edgar Wright's genre-bending videogame tribute, a musical action fantasy romantic comedy coming-of-age story, is absolutely packed with energy, incident and colourful characters. Not to mention it's every bit as full of creative references and Easter eggs as Wright's Cornetto trilogy.
There's so much to see in Scott Pilgrim that you really need to go back and rewatch it again and again to spot everything. (Which, judging by its paltry $48 million box office, very few people did at the time).
Never fear, though, because we've gone back through the movie which humbly describes itself as "an epic of epic epicness" to pick out all of the references, in jokes and background details that you may have missed. Feel free to bring any of these up the next time you want to impress a high school girl while playing a ninja-themed dance platform game.
20. It Was Inspired By Bryan Lee O'Malley's Wife's Exes All Having The Same Name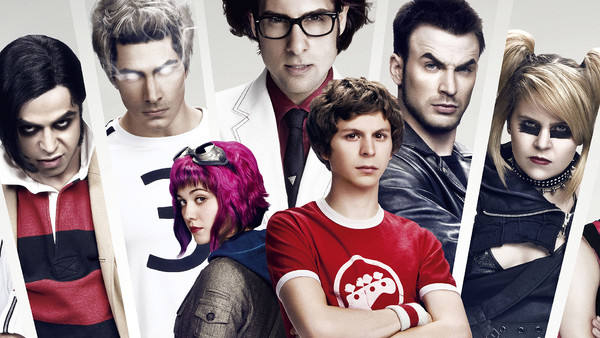 Talking to your new partner about their exes isn't typically a rewarding experience, but in the case of Scott Pilgrim creator Bryan Lee O'Malley it was what provided him with the germ for his most successful idea.
It was on hearing that his wife, comic book artist Hope Larson, had previously dated three guys named Matthew that O'Malley conceived of having to battle a League Of Matthews to win her. This is what developed into the Scott Pilgrim comics' League Of Evil Exes.
The name of Ramona's first evil ex, Matthew Patel, is a tribute to this earlier all-Matthew concept (the surname Patel is borrowed from graphic designer Harsh Patel, who designed the comic's title font).
O'Malley and Larson cameo together in the movie. They can be seen at the bar at Lee's Palace where The Clash At Demonhead play (and apparently the cleaning lady doesn't come in until Monday).
Sadly, O'Malley himself is now another of Larson's exes as the couple divorced in 2014.