20 Things You Didn't Know About Star Wars: Attack Of The Clones
6. Three Of George Lucas' Children Make Cameo Appearances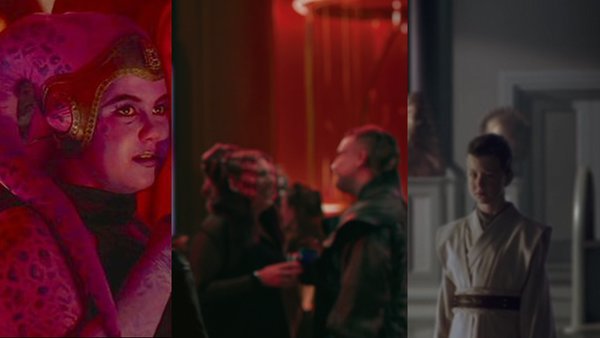 If you're one of George Lucas' children, how you could possibly resist asking your dad for a cameo in one of his Star Wars movies? Well, daddy sure came through in Attack of the Clones.
His daughter Katie appears in the Outlander Club as a purple Twi'lek named Lunae Minx, and her sister Amanda also shows up in the background of the scene as an alien by the name of Adnama while Anakin and Obi-Wan are talking about the changeling.
As for Lucas' son Jett? He plays young Jedi Padawan Zett Jukassa - originally named Warpoc Skamini in the movie but renamed in Revenge of the Sith - in the Jedi Archives scene where Obi-Wan visits chief librarian Jocasta Nu (Alethea McGrath).