20 Things You Somehow Missed In Mad Max: Fury Road
George Miller's action masterpiece is SO layered.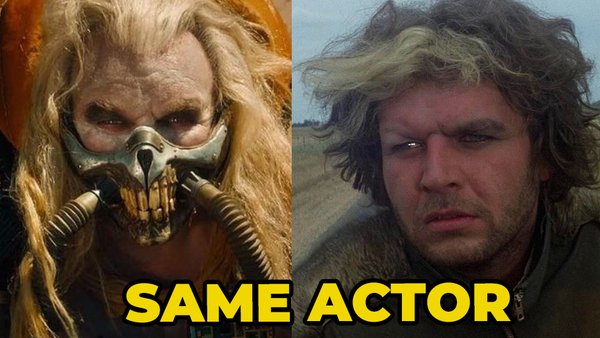 There's no doubt about it - Mad Max: Fury Road is one of the greatest and most unforgettable action films of all time, a peerlessly crafted blockbuster that matches its technical virtuosity with sly emotion, first-rate world-building, and terrific performances.
That such a genre-savvy film managed to scoop 10 Oscar nominations - including Best Picture and Best Director - and actually win six of them is surely the ultimate testament to how near-universally loved this movie is.
But Fury Road is also such a frantic, face-melting piece of work that it's simply impossible to drink in every last sliver of meaning George Miller's masterpiece has to offer on a first sit.
Hell, even fifth and sixth viewings see the film continuing to reveal subtle pieces of character development and delicately laid lore, which while noticeable to the most keen-eyed of viewers, might nevertheless have passed you by.
From ingeniously invisible visual effects to sneaky Easter eggs, surprising casting picks, neat technical tricks, and everything else in-between, these 20 fascinating morsels might've eluded you, but for no longer...
20. There's A LOT More CGI Than You Think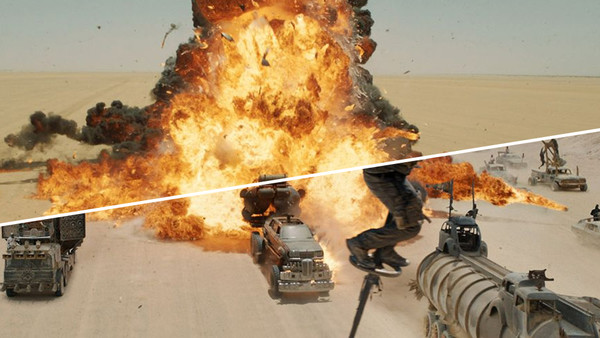 Fury Road is often held up as a triumph of practical filmmaking, with George Miller himself attesting that he shot as much of the film practically as he safely could.
But it actually contains more than 2,000 visual effects shots which were used for a multitude of reasons, such as creating the Citadel and the sandstorm, duplicating crowds from smaller pools of actors, enhancing explosions, compositing actors into unsafe situations, erasing wires, altering the environment, and much more.
Cinematographer John Seale added that almost every shot in the film had some sort of digital manipulation in post-production, and the fact that this is lost on so many viewers is surely a testament to how brilliantly Miller melded the physical with the artificial.
By making great pains to have the lighting match between composited sources, it's entirely believable that most of the action takes place exactly as you see it, despite so much VFX embellishment being employed to sell the illusion.