20 Things You Somehow Missed In Never Say Never Again
The message is clear: where James Bond is concerned, you must never say never again.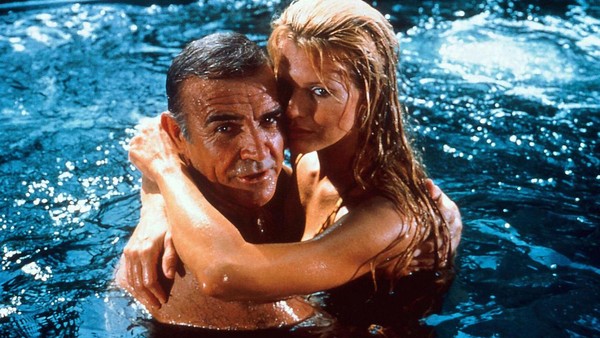 The most painful episode in James Bond's history was not when his wife, Tracy was shot in On Her Majesty's Secret Service, nor when he lost Vesper Lynd in Casino Royale. It wasn't even when Goldfinger threatened his manhood and it certainly was not when Roger Moore went swinging around a jungle on vines like Tarzan in Octopussy.
The most painful chapter in his history actually revolved around the film rights to the criminal organisation, SPECTRE and its diabolical leader, Ernst Stavro Blofeld, which originated from Ian Fleming's 1961 novel, Thunderball. Accused of having plagiarised the plot, its characters and events from screenwriter, Jack Whittingham and filmmaker, Kevin McClory, Fleming unwittingly opened up a wound that only started to heal with the 2015 official Bond film, SPECTRE.
Eon Productions struck a deal with McClory to use SPECTRE and its members until their right to do so expired in the mid-1970s. McClory then started to develop his own rival James Bond film, which resulted in the 1983 remake of Thunderball entitled Never Say Never Again. Whilst it does not really feel like the sort of Bond film that fans know and love, Never Say Never Again is still an interesting movie, not least as Sean Connery was the only actor who could really compete with the-then current Double-0 Seven, Roger Moore.
Here are 20 things that you may have missed in the film.
20. The Director Was American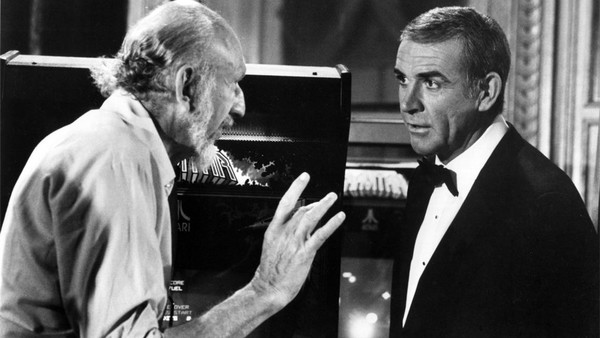 When Cary Joji Fukunaga was announced as the new director of Bond 25, even though he became the first American director to helm an official Bond film, he was not the first American director to be involved with the British gentleman spy.
For instance, several American directors helmed the 1954 and 1967 adaptations of Casino Royale, whilst Never Say Never Again was directed by Irvin Kershner.
Kershner is, of course, best known for directing the 1980 Star Wars sequel, The Empire Strikes Back and the 1990 film, RoboCop 2. However, he was appointed because Sean Connery, who held numerous approvals over various aspects of the production, had enjoyed working with Kershner on the 1966 film, A Fine Madness. Their good working relationship meant that, when they were forced to take over a number of the producers' duties alongside the assistant director, David Tomblin, they managed to keep production on track.