20 Things You Somehow Missed In Scream
Wes Craven's masterful horror satire is even more detail-dense than you thought.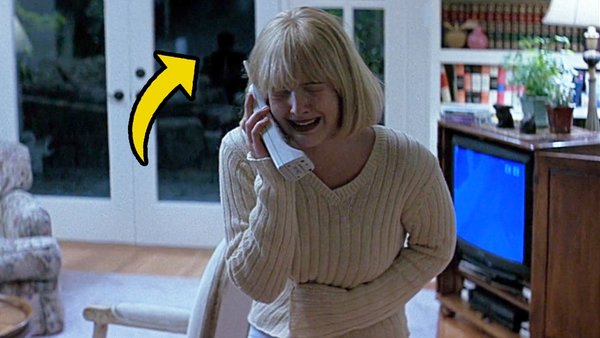 In late 2021, Wes Craven's Scream will turn 25 years old, while the already-wrapped fifth film - bafflingly also named "Scream" - is due to release in January 2022.
Yet the original's influence on the horror genre and cinema as a whole really cannot be underestimated - one of the first films to do meta-horror and do it well, Scream paved the way for an entire generation of mostly inferior follow-ups.
Its impact on horror in particular continues to be felt almost a quarter-decade later, and even so long after it first became a pop-culture phenomenon, fans are still discovering new details hidden within its dense labyrinth of referential one-liners and visual Easter eggs.
No matter how many times you've seen Scream over the years - and if you're much of a horror fan that's surely quite a few - you probably missed these 20 details, from subtle nods towards the film's big twists, to giddy references to Craven's own horror filmography, and neat tips of the hat to the genre as a whole.
Yet if you did catch any of them, give yourself a firm pat on the back...
20. The Outline Of Casey's Boyfriend Is Visible Before His Reveal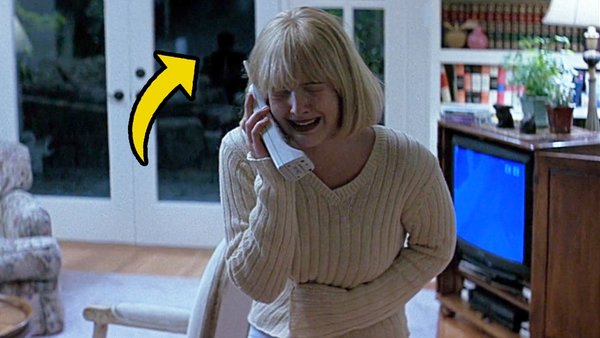 Who will ever forget Scream's iconic opening sequence in which poor Casey Becker (Drew Barrymore) gets violently murdered, but not before witnessing her boyfriend Steve (Kevin Patrick Walls) be gutted in the outside porch area?
Yet if you're paying close attention, you can actually see Steve's eerie, shadowy outline before Ghostface turns the porch lights on and reveals him to both Casey and the audience.
It's definitely easier to see in some TV display modes than others, but if you're struggling to make it out, just crank your TV's brightness up and you'll see be able to see Steve ahead of the actual intended reveal.