20 Vampires You Actually Want To Be Bitten By
Yes, they're all good-looking. No, there's no Twilight.
Vampires have a long literary history, where we have read tales of the undead as glamorous monsters with charm, beauty, and talents of seduction. It was long understood that the Count Dracula's of the world used their sexuality to lure in prey, and as these stories are continually translated on to the big screen we are starting to see the sexual side of vampires in a far more visual manner. Vampire films may be considered a new trend, but films featuring the children of the night have been popular since Nosferatu frightened audiences, or Bela Lugosi breathed life into the iconic character of Dracula. Lately we have seen the vampire myth take a decidedly different turn from the usual monster fare with films like Twilight, that explore a more casual and "tweeny' take on the mythical monsters. That won't be who we are discussing today, and we are proud to say this list is Twilight free. Being bitten by a vampire is usually depicted as a scary and horrifying act. But in some cases, the vampires doing the biting are indeed glamorous, charming and beautiful, which might make us struggle a little less. This list will take a look at some of the sexiest vampires (10 male and 10 female) we have seen on screen over the years who we might actually want to be bitten by.
Warning: Some video clips may be NSFW.
20. Lilith - Bordello of Blood
Lilith has been known to pierce hearts with her tongue and then devour them, so be sure to be bitten and not eaten!
19. Deacon Frost - Blade
Stephen Dorff matched up against Marvel hero Blade (played by Wesley Snipes) in the movie of the same name, and simply oozed sexuality, coupled with a healthy dose of bloodlust and a penchant for apocalyptic genocide. Dorff truly made the character his own, and turned the creepy old man Frost of the comics in to the kick-ass vampire sex symbol of the film.
18. Star - The Lost Boys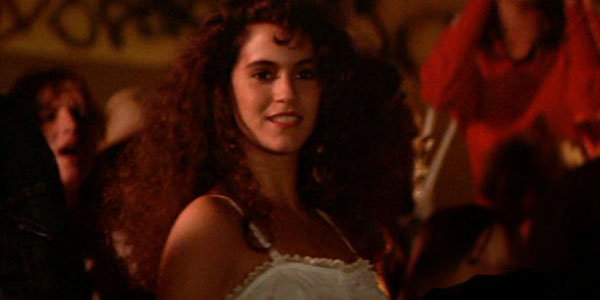 After watching Jason Patrick's Michael fall in love with Star, played by Jami Gertz, wouldn't you know it, we kind of fell for her too.
17. John Blaylock - The Hunger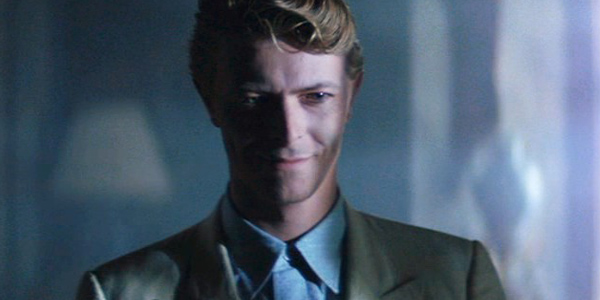 David Bowie is certainly no stranger to sexy lists, but his dark turn as one of Catherine Deneuve's (who just missed inclusion on this list) doomed vampire lovers stands out among his roles for its depressing mix of sexiness and sadness. While Bowie shines in the opening scenes, his promise of eternal life does not come with eternal youth, and his beauty and charm quickly wither away as his lover moves on to younger prey.
16. Akasha - Queen Of The Damned
Aaliyah's performance as the Vampire Queen showcased a beautiful artist in the prime of her career, which was unfortunately cut short by her death before the movie was even released. While not the best vampire film on our list, there was certainly a lot of raw sexuality present in the movie, and Aaliyah's Queen Akasha was responsible for a lot of it. She was also responsible for the carnage below, so tread lightly...