25 WTF Moments From Friday The 13th Films
Robots deserve nipples too, damnit!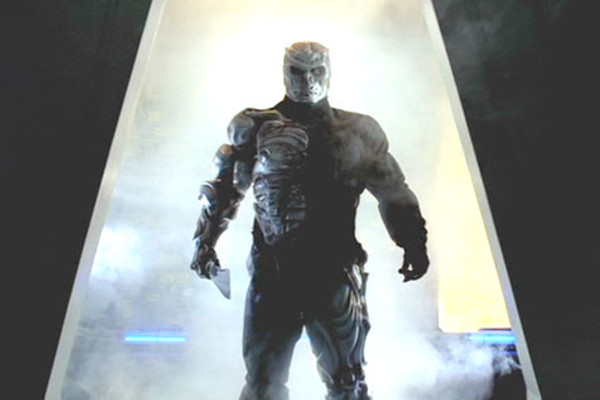 Chi-chi-chi-ha-ha-ha.
Back before anyone knew the name Jason Vorhees, director and producer Sean S. Cunningham had a title and an image (the Friday The 13th logo smashing through a pane of glass) but not much else. With the help of writer Victor Miller, they created a film set over one night as a group of teens setting up a summer camp, and away from any adults, are picked off one by one. The rest, as they say, is history.
Other than the sheer number of them, the most remarkable thing about the Friday The 13th movies is that not a single one is particularly good (at least, not by traditional standards). But after 30-plus years, 12 movies, more than 200 deaths, and adventures that span from space to hell, the series has earned its respect.
However, like most horror franchises, over an extended period of time, Friday The 13th has produced its fair share of materially peculiar moments. This includes insane endings designed solely to troll the audience, awkward dancing, unexpected character deaths (and resurrections), gaping plot holes, or simply amusingly weird occurrences we couldn€™t have possibly seen coming.
With that, after already taking a look at another beloved horror franchise, these are the 25 biggest WTF movie moments from the Friday The 13th films.