25 WTF Moments From Friday The 13th Films
25. Kevin Bacon's Speedo Bulge - Friday The 13th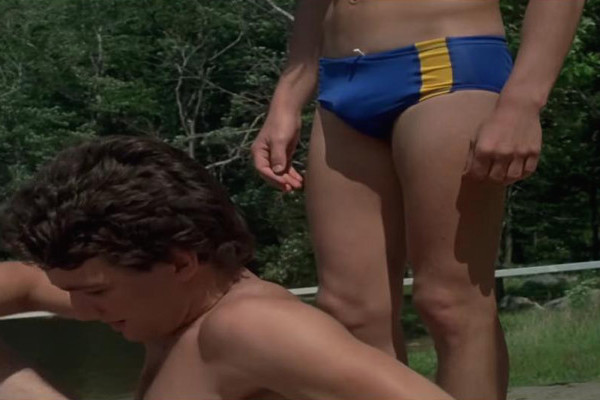 Before he was Footloose, prior to his name becoming synonymous with Six Degrees of..., years before the adulation began in earnest; Kevin Bacon was just another young struggling actor trying to get noticed. In the original Friday The 13th he plays an innocent camp counsellor named Jack.
While the young thespian didn't have much to do in the movie prior to his gruesome death scene, viewers were treated to (or appalled by) his lean frame poured into a pair of impossibly tight speedos that left little to the imagination. As a matter of fact, Bacon's basket was probably the second most eye-popping moment in the film (the first being the epic decapitation at film's end).
Can you imagine seeing this on the big screen? For those of you that remember watching this film during its original theatrical run, do you remember a reaction to this? Did everybody burst out laughing at the sight of this ginormous malformed protuberance?