30 Essential Movies To Watch Before Turning 30
29. Eternal Sunshine Of The Spotless Mind (2004)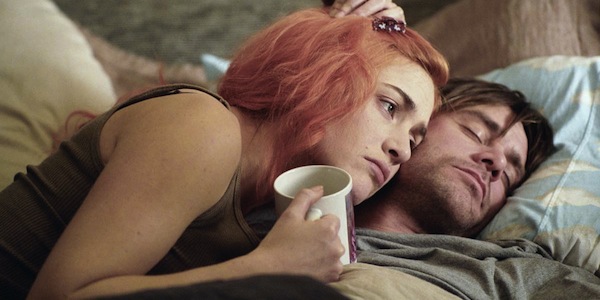 Synopsis
: Kate Winslet and Jim Carrey begin a very loving, yet problematic relationship. After they hit a low point, Winslet partakes in a very secretive, experimental treatment to erase her relationship with Carrey from her memory. Carrey then tries to remind her of their relationship with a journey to reconnect with the love of his life.
Lesson
: There are certain things in life that are worth fighting for. Be sure that you are after the right things and, when you find it, do not ever give up. There is always a way to remember the good through the shadows of the bad.
28. Fight Club (1999)
Synopsis
: Edward Norton meets Brad Pitt and the two begin a very parasitic relationship. Pitt plays the twisted to Norton's mundane and the two find themselves at the head of an underground vigilante group that started out as a way to release pent up aggression and escalated to dangerously public revenge plots.
Lesson
: If your life ever becomes dull, pick up a hobby. It's okay to let your imagination get the better of you sometimes, but when you can no longer recognise that your mind is playing tricks on you, chances are you are too far gone to see the truth. Once you start believing the lies you tell, there is no coming back.
27. A Good Old Fashioned Orgy (2011)
Synopsis
: Jason Sudeikis plays the leader of his group of single high school friends, now in their thirties, who are taking advantage of the last summer they have in his beach house. Always throwing a big summer party, the group decides upon an orgy. Though it takes a little convincing, the six go through with it and hilarity/awkwardness ensues.
Lesson
: It is never too late to have an orgy and you can always get to know your friends a little better. In all seriousness, though - being thirty doesn't mean your sexuality has to be shut down. Be happy, be healthy, and experiment, experiment, experiment.