30 Most Hotly Anticipated Movies Still To Come In 2017 - Ranked
Where indies, billion dollar blockbusters and surprise gems sit together.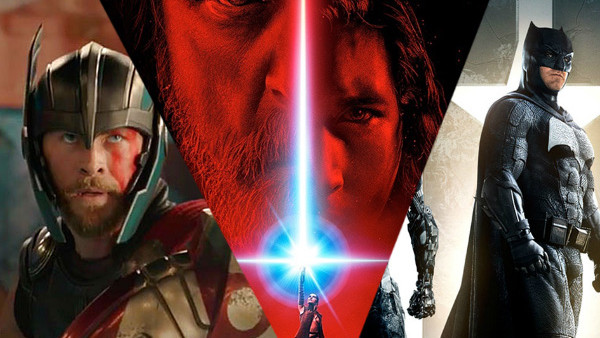 It would be fair to say that 2017 so far has been a mixed bag of movies. There have been triumphs, both in the impossibly sized, billion dollar blockbuster realm and with smaller, more gentle indie darlings. The likes of Spider-Man: Homecoming and A Ghost Story sit alongside one another as high-points; films as disparate as My Life As A Courgette and Wonder Woman have surprised and delighted. And lots of money has been made, obviously.
Sadly, there's also been a lot of dropped balls, poor decisions and woeful execution of not-terrible ideas. We've seen awful revivals, bland remakes and numb-headed sequels stretching everything too thin. If it wasn't for the high points, it might have been enough to turn you off entirely.
Luckily, there's still a lot of good stuff to come. There are at least three very probable billion dollar blockbusters, a Pixar classic in the making, great horrors, career revivals and real life stories, and we could well end up seeing a significant number of the year's very best movies released in the final, colder months.
It's pretty safe to say that there's still lots of popcorn to be eaten before this year ends...