5 Actors You Didn't Realise Appeared In Your Favourite Movies
4. Carrie Fisher And George Lucas In Hook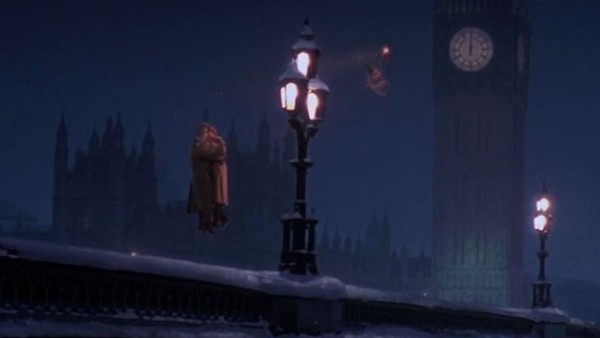 While her films roles were largely non-existent in the '90s bar the odd cameo sport or minor role, Carrie Fisher spent the decade becoming one of the busiest script doctors in the business.
One such project that Fisher polished the script for was Steven Spielberg's 1991 classic, Hook.
Not only as Carrie Fisher involved behind the scenes, though, she also made a fun cameo alongside George Lucas during the opening moments of that Robin Williams-starrer.
During that opening, a couple if seen kissing on a bridge before floating skywards after Tinkerbell sprinkles some of her famed Fairy Dust on the pair. And it's here that audiences got the surprise, hidden appearance of Fisher and Lucas as the two Star Wars icons were indeed the smooching couple.
For years, this was believed to merely be a online rumour or urban legend, but the cameos of Carrie Fisher and George Lucas have since been confirmed since the actress' sad passing back in December 2016.