6 WTF Links Between Ridiculously Different Movies
5. From An Entire Library Of Forgettable Direct-To-Video Releases...
Ah, the Estevez family. Martin! Emilio! Renee! Charlie! Tiger blood! And Joe. Say what you will about him, the man is at least prolific. He has 246 acting credits to his name, most of them with names like "San Franpsycho," "Doctor Spine," and "Horrorween." What he lacks in quality, Joe Estevez more than makes up for in quantity.
...to Apocalypse Now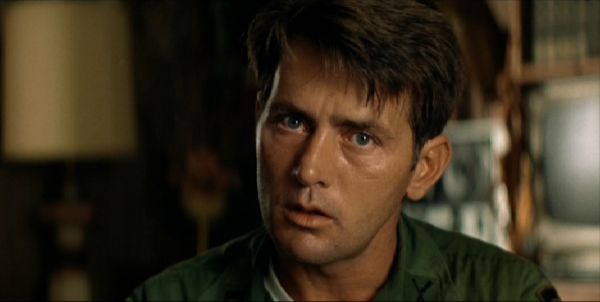 Ultimately though, it was his family connections, not his acting chops, that landed Estevez his greatest moment: an uncredited role in a film that occupies the rare niche of "Great War Movies With a Disastrous Production History Also Written to Be a Cinematic Adaptation of a Book Originally About Colonialism," Apocalypse Now. Among everything else that went wrong on the shoot (and maybe even because of it), Martin Sheen suffered a massive heart attack and was unable to work for a month. Francis Ford Coppola was undaunted. To keep his already behind-schedule movie on track, Coppola filmed all of the shots with Sheen that month from behind, using little brother Joe as a body double. Martin and Joe have remarkably similar voices, so there is some speculation that Joe may have provided some of the voice-over work as well.