7 Excellent Coming Of Age Movies
6. Scott Pilgrim Vs The World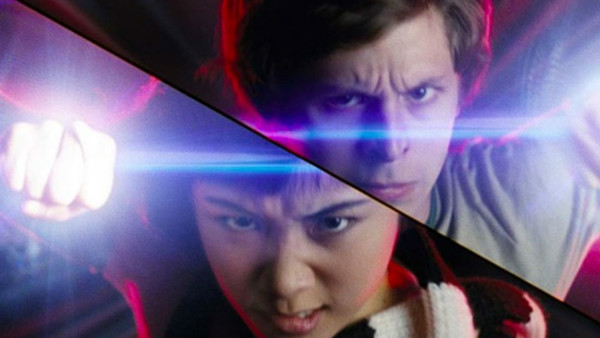 Scott Pilgrim vs The World is a slightly different spin on the "personal growth" narrative; rather than driving deep into a character in their formative years, we instead meet titular protagonist Scott as a bit of a waster. He's 'between jobs', juggling two girls (once he finally talks to and stops stalking Ramona Flowers) and sharing a bed with his gay roommate Wallace, not paying rent or anything towards his own livelihood in the process.
The joy of Scott Pilgrim comes not just with Scott battling the League of Evil Ex-Boyfriends in ever-more-ridiculous escalating "boss fights", but with watching Scott Pilgrim actually get a life. It's no surprise that *spoilers* Scott only becomes the hero of the narrative by gaining not the power of love (the thing which he chases), but self-respect. Without this, he'd be unable to take the reigns in life and become an adult.
Bottom line: when the graphic novel series by Bryan Lee O'Malley was set to be adapted by none other than Edgar Wright, we were guaranteed a treat. Stylishly edited, entertaining and endlessly quotable, Scott Pilgrim Vs. The World is a treat whether or not you find yourself endlessly cringing at Scott's attitude.