7 Netflix Films We Can't Wait To See In 2021 (And 3 We'll Skip)
9. We Can't Wait For - A Boy Called Christmas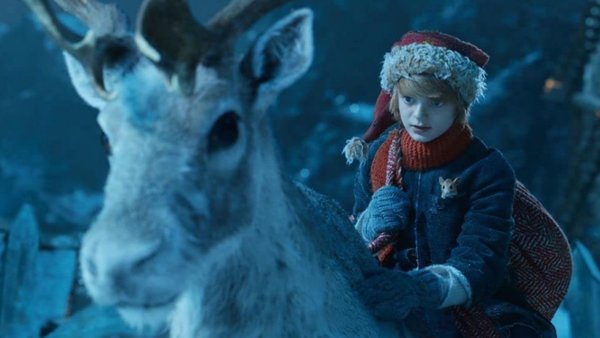 Based on Matt Haig's undeniably charming children's book, A Boy Called Christmas centers on a young boy named Nikolas who goes on a series of fantastical adventures in search of his missing father.
Essentially Father Christmas' origin story, Haig's book is a well-crafted, funny, and touching fantasy which will likely translate into an equally heart-warming and entertainingly festive flick.
A Boy Called Christmas is the latest film from British-America-Israeli filmmaker Gil Kenan, the acclaimed director behind the darkly comedic Monster House. Given Kenan's proven penchant for crafting visually striking children's films, we are excited to see how he brings Haig's novel to life.
Featuring an all-star cast, including Maggie Smith, Kristen Wiig, and Jim Broadbent, A Boy Called Christmas is scheduled for release in November 2021. While only small snippets of footage have been released thus far, the film promises to combine fantasy elements, imaginative storytelling, and an uplifting message.
With Haig's well-known penchant for crafting stories which are equally as moving as they are fascinating, we hope the potential success of A Boy Called Christmas might allow for even more of his work to make it to the big screen. Perhaps 2022 will see the release of adaptations of his similarly well-loved The Girl Who Saved Christmas and The Truth Pixie.