7 Stupidest Decisions Made By Movie Characters In 2013

I've made the case numerous times over the last few months that 2013 has been a particularly weak year for cinema so far, especially as blockbuster movies go, and one of the multitude of reasons for that is the abundance of idiotic character decisions we've had to sit through. Whether it's an over-eager hero setting himself up for the fall, arrogance giving way to karma, or a villain taking a wildly unnecessary gamble, the result was audiences feeling a mixture of disgust and amusement that a character would dare act this way. Each character wound up dead or severely injured as a result of their ill-thought out, downright stupid acts, and though a few lucky ones had a second chance to learn from their mistakes, the majority weren't quite so fortunate. Here are the 7 stupidest decisions made by movie characters in 2013...
7. Owen Shaw Recruits An Amnesiac Former Associate Of His Enemy - Fast & Furious 6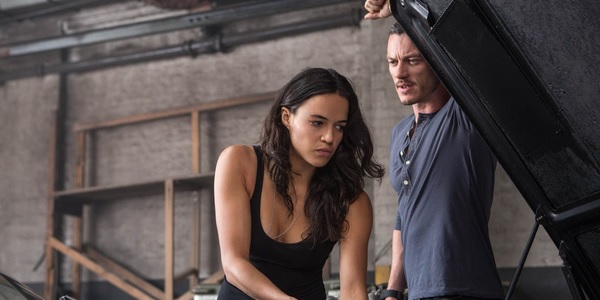 The Decision:
Owen Shaw (Luke Evans) came bounding into the Fast and Furious franchise in sure style, pulling off a series of perilously daring heists, with the help of his insane flip-car, which allowed him to catapult oncoming police cars around like they were toys on a kid's carpet. This was all in the quest of assembling a device known as Nightshade, capable of disabling power in large areas, and selling it to the highest bidder. The ace in the hole initially seems to be the fact that Shaw has recruited Dominic Toretto's (Vin Diesel) former squeeze, Letty (Michelle Rodriguez) into his gang, and apparently only because she's suffering from amnesia (he was about to kill her otherwise).
Why It's Stupid:
Shaw seems to have forgotten that a) not all amnesia is permanent, b) she used to be Toretto's lackey and c) he had the perfect chance to finish her off, but squandered it. This a straight-up Bond villain-level flaw, one that came back to bite him in the ass when Letty turned on him and got back with Dom. Boy, who could possibly have seen that one coming?