8 Disturbing Times Actors Were Brought Back From The Dead By CGI
7. Philip Seymour Hoffman (The Hunger Games)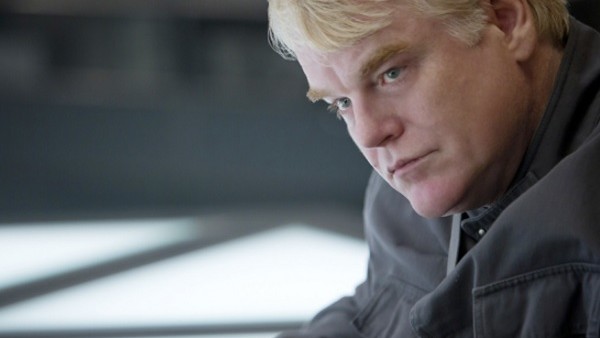 Digital resurrection comes into its own during those sad instances when an actor passes away in the middle of shooting a film.
Surely the star in question would want the movie to be finished without their absence weighing heavy, and with the latest special effects techniques it can be.
This was the scenario faced by The Hunger Games: Mockingjay - Part 2 when Philip Seymour Hoffman died suddenly during production, but the amount of FX trickery required to plug the Hoffman-shaped hole was minimal.
Director Francis Lawrence took a creative and nuanced approach to completing the film, using existing footage to disguise the actor's absence in the remaining scenes, and it's largely seamless.
Lawrence also altered Mockingjay - Part 2's script to change a key scene depicting an emotional meeting between Hoffman's character Plutarch Heavensbee and Jennifer Lawrence's Katniss Everdeen.
The dialogue Hoffman would have spoken in person was transferred to a letter, read aloud by Woody Harrelson's character in an alternative version of the sequence.
Although Mockingjay - Part 2 did technically bring a small part of Hoffman back from the dead, some shrewd filmmaking decisions meant they didn't have to go full creepy and pull off a complete digital resurrection.