8 Fascinating Predictions About Thor: Ragnarok
Just how pivotal will be the movie be in the Marvel Cinematic Universe?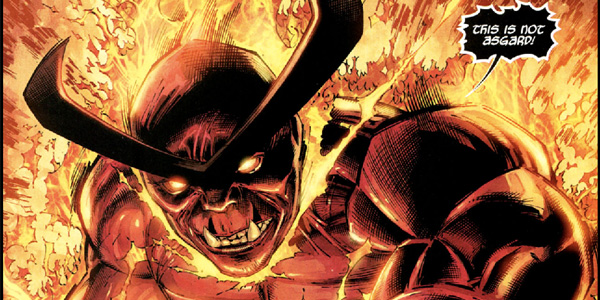 Of all the Marvel Cinematic Universe Phase 3 movies that were announced at a live event on Tuesday the 28th of October this year (Captain America: Civil War, Doctor Strange, Guardians of the Galaxy 2, Thor: Ragnarok, Black Panther, Avengers: Infinity War Part 1, Captain Marvel, Inhumans and Avengers: Infinity War Part 2), Thor: Ragnarok certainly stands out as one of the most intriguing when you think about what it could entail. It did seem to slip under the radar as far as a lot of people were concerned, amidst a bunch of epic movies that include a cinematic version of Civil War and the final showdown with Thanos over two Infinity War movies, but Marvel president and regular movie consultant Kevin Feige has stated that the movie will actually be a pivotal one in the grand scheme of things:
This is a very important movie for us in Phase 3. We plan on taking Thor to another level. It picks up where we leave Thor in 'Avengers: Age of Ultron' and impacts everything that comes after.
That shouldn't really come as a surprise as, in both Norse mythology and the Marvel comic books, Ragnarok is essentially the Norse apocalypse. It is a fated war that ultimately concludes with the death of the Norse gods - and that could see the likes of Odin, Loki, Sif, the Warriors Three, Heimdall and indeed Thor himself perishing once and for all in the Marvel Cinematic Universe. This article is going to take a look at some of the things that could be set to go down in the movie. Here are eight fascinating predictions about Thor: Ragnarok (contains potential Marvel Cinematic Universe
spoilers
, so be warned)...