8 Great Movies Saved By Ridiculously Last Minute Changes
8. The Post-Credits Scene Was Thought Up Only Two Months Before Release - Iron Man 3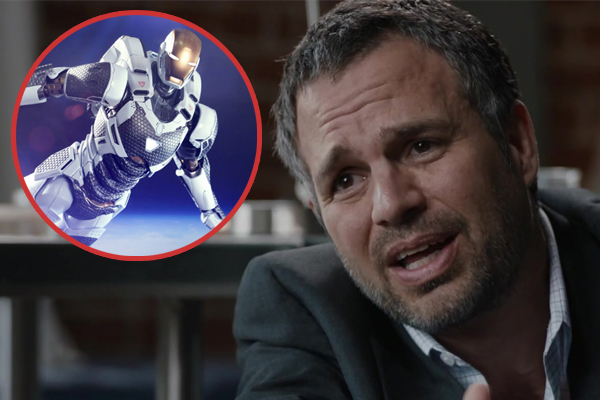 Iron Man 3 went out of its way to irritate die-hard Marvel fans. Not only did new director Shane Black make the most Shane Black-iest (and thus un-Marvel) film that the studio would allow, chock full of off-kilter humour, but it boasted a hilarious (if unfaithful) twist that relegated Iron Man's greatest nemesis to a punchline. The impact of all that, particularly revealing the fearsome Mandarin to be a drunk Ben Kingsley, means that the film is still regarded (unfairly) as one of the MCU's worst.
To top off the subversive start to Phase 2 of the Marvel Cinematic Universe, the threequel messed with the traditional post-credits scene. Instead of providing an exciting clue for an upcoming film, we got a slight cameo from Mark Ruffalo as Bruce Banner (with no sign of "the other guy") that revealed the whole movie was being narrated by Tony Stark to his not-too-angry friend. And... that was it. In a universe-expanding sense it's a bit lacklustre, but for Iron Man 3 as a standalone film (which, after the massive The Avengers the year before, it was definitely trying to be) it fit perfectly, very in-line with Black's modus operandi.
As you'll come to expect from this list though, things were almost very different. The Ruffalo stinger was only dreamt up at the last minute after Robert Downey, Jr. bumped into his Avengers co-star at the Oscars and decided to replace the planned scene with an appearance for his buddy. For reference, that ceremony was in February, little over two months before the film's May (April in the UK) release.
What the original scene was has (irritatingly) never been announced. A popular fan theory is that it would see Tony Stark jetting off into space to visit the Guardians Of The Galaxy, but given how that doesn't fit the MCU timeline and the only source is an unsubstantiated rumour it seems rather reaching. A more likely candidate was Ant-Man - at the time the Edgar Wright version of the movie was gearing up up for production. That film's continued delays may even have been what necessitated the stinger change.