8 Hidden Secrets In Horror Movies That Will Blow Your Mind
5. Ghosts Appear Almost Everywhere - The Haunting Of Hill House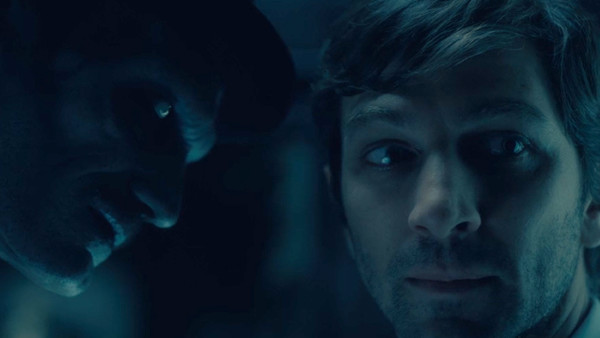 Now of course, The Haunting Of Hill House isn't a movie, but with Mike Flanagan's cinematic sensibilities behind the wheel it has so many juicy secrets rustling around the frame that it would be remiss not to give it a mention. Telling the story of a home that has since become known as the most haunted house in the country, the series explores a young family moving in, growing up, and dealing with the aftermath of their childhoods as the ten episodes unfurl.
In each and every episode, Flanagan incorporates ghosts that inhabit Hill House in exceptionally sneaky manner. For example, the first time we get a sweeping shot of Hill House's staircase, a tiny, unnoticeable face stares out from between the gaps in the bannister, with no movement or camera suggestions ever revealing its presence.
Faces, hands, silhouettes, and creepy figures then appear throughout the rest of the shows runtime in various places - such as lurking in hallways and door frames as characters walk past, hiding behind furniture, and inhabiting every dark space that crops up during shots within Hill House. There's only really one that can really be deemed as obvious impressively enough, which sparked the conversation around hidden ghosts that the internet then happily dug up in the first place.