8 Michael Keaton Movies That Remind You He IS Batman
Michael Keaton continues to have a conspicuously versatile career. He consistently explores new territory, not only through the characters he plays but also through branching out into other production roles like directing. Part of the reason he is able to do this seems to be because rather than jumping at every offer that has likely come his way, Keaton seems to have the opportunity to be very particular about what movies he appears in. He continues to have a strong presence whenever he does show up on-screen, in good movies and in bad. Although he has his own signature stylistic preferences, he frequently changes up the overall timing, voice, and tone in many of his performances. He€™s a great part of movies. But despite all of this, there is an elephant in the room€"one might call it another presence in the darkness of the screening room. In many of Michael Keaton€™s movies, elements have a tendency to coalesce and remind us of a greater legacy, distracting us from the goal of just enjoying his movies for what they are and properly appreciating Keaton€™s body of work. It€™s a legacy that has been somewhat transferred to Christian Bale in recent years, but always comes back to Keaton in the end€"Batman.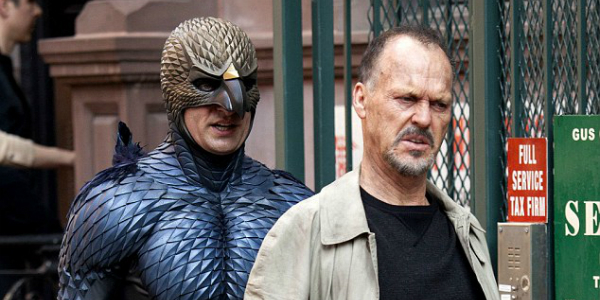 Sure, Hollywood is a small club, and at the rate things are going now, all of its members will one day have participated in one superhero movie or another, but even today, a superhero film is never the most mainstream thing on the boulevard. Yet Michael Keaton has appeared in numerous movies with cast and crew from other Batman movies in particular, both before and after his role as the Caped Crusader. Some of the combinations seem just too much to be coincidences or networking. Do these intersections represent destiny? Will all the machinations of Hollywood ultimately lead to direct connections to Batman and Michael Keaton? Maybe Batman movies can€™t live without Keaton. Or maybe Keaton€™s presence is the equivalent of cosmic rays, attracting and creating new members of not just a Batman, but a superhero, fraternity. In any case, it€™s exactly like how Christian Bale€™s Batman just can€™t get rid of a bomb. Keaton€™s upcoming movie Birdman will be a major statement on this phenomenon, as it outright embraces exploring this legacy and audience perception of it. So without further delay, click €œnext€ for 8 uncanny accidental Batman sequels and/or superhero crossovers starring Michael Keaton. NOTE: I could have also put One Good Cop, Post Grad, and Porco Rosso on here, but: 1. For the sake of humanity, I don€™t want to explore the Batman link between Michael Keaton and Benjamin Bratt. Explore that at your own risk! 2. Although J.K. Simmons is probably very excellent in Post Grad, I don€™t want to write about that movie at this time. 3. I don€™t even know how to do justice to all the Batman voices starring alongside Keaton in Porco Rosso.