8 Movies That Weren't As Good As Their Soundtracks
Music can make a scene come alive. In film (or television) a great soundtrack is capable of amplifying the emotions of the scene, thrilling us with tense action scenes, beautiful romantic moments, terrifying horror sequences or momentous deaths. Not convinced? Listen to Howard Shore's sweeping epic that was the soundtrack to the Lord of the Rings trilogy. The upbeat, heroic fellowship theme as they escape Moria in
The Fellowship Of The Ring
. The beauty that is the Evenstar from
The Two Towers
. The frenzied strings that conjure up the dread of Shelob and the majestic choir and thundering orchestral accompaniment to The Battle Of The Pelennor Fields in
The Return Of The King
. It sweeps you up into the heart of these films. Its often said that sometimes a trailer is much better than the film itself. It builds up to something thrilling and when we watch the full article, its a little...flat. Movie soundtracks are the same. While I'll often buy (or these days download) a soundtrack to a film after I've watched it, sometimes I'll find that the film may be rubbish but the music is so good it requires a purchase all on its own. In other words, the soundtrack is far better than the movie it was composed for. Over the course of the article, I look at movie soundtracks that were far better than the films they were made for. Now don't get me wrong, not all of these films are terrible. But they don't live up to heights of their musical accompaniment.
Honourable Mention: Twilight.
I'm not going to include this in my list, as I haven't seen the film. But I don't want to. I like vampires.
Buffy The Vampire Slayer
is one of my favourite TV series.
Blade II
was an awesome film. But nothing I have seen has ever led to the desire to watch any Twilight film. That being said, it does have Paramore's 'Decode', Linkin Park's 'Leave Out All The Rest' and my favourite song by my favourite band Muse, "Supermassive Black Hole'. Almost makes me want to watch the film to put this as number one on the list. Almost...but not quite...
8. A View To A Kill - Composer: John Williams / Artist: Duran Duran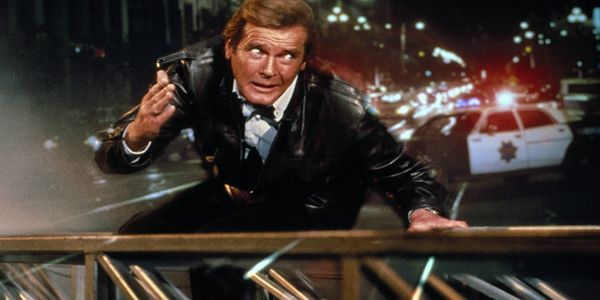 Roger Moore's final outing is nowhere near as good as you think it might be. For starters, Roger Moore is looking rather old at this point. His scene with Lois Maxwell's Moneypenny (in her final outing in her iconic role) where they reminisce of times gone by could be a scene between two retirees. Their sexual innuendo and banter is long gone by now. And Tanya Robert's Stacey Sutton is so obviously a generation younger than Bond (there are 28 years between them), it makes their love affair cringe worthy. Maybe I'm being a little harsh, but it reeks of a franchise needing a fresh take (something Timothy Dalton would do). It's a shame Christopher Walken didn't get to face off against a younger, more energised Bond. And as great a villain she may be, I failed to see how a love scene between Moore's Bond and Grace Jones' May Day was a good idea... http://www.youtube.com/watch?v=KkMuXhHd4ak The soundtrack on the other hand is possibly my favourites from that era. Number one is the theme song. This was Duran Duran at its best. One of the most memorable songs in Bond history that wasn't a ballad. Some great lines. Brilliant backing track. It's bold. It's daring. And it's very, very catchy! And of course, with John Williams composing, you can't go wrong. Take the opening sequence - it's wonderfully 80's with its mix of orchestra, guitar and synth but it works so brilliantly with Bond's explosive ski chase (who doesn't love a good Bond ski chase sequence? Come on Daniel Craig!). The rest if the film is that familiar blend of ballsy Bond motifs mixed with a very eighties sound. And the final piece, the 'golden gate fight' perfectly captures the epic peril a battle on top of one of the world's most iconic bridges would create. But back now to the opening sequence. Sure the credits are a little cheesy now - EXTREME 80'S NEON!!! - but it's a great Bond song that transcends the film it was made for!