8 People You Won't Believe Won Razzie Awards
An absolutely terrifying clown. And Ronald McDonald.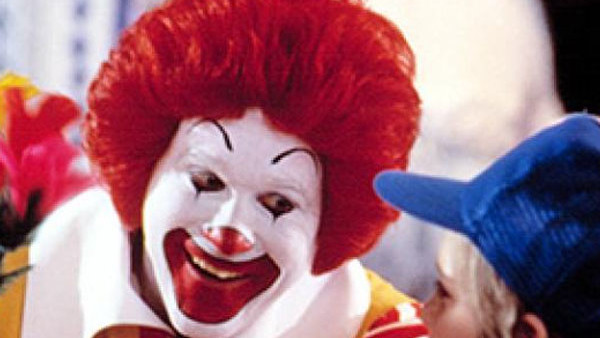 Inspired by a double bill of the Village People€™s Can€™t Stop The Music and Olivia Newton-John€™s roller disco disaster Xanadu, the Razzie awards began on Tuesday, March 31, 1981 €" the same night as the 53rd Annual Academy Awards.
While Ordinary People was being honored with Best Picture, Razzies founder John Wilson was dis-honoring the Village People€™s folly with Worst Screenplay and Worst Picture. He€™s been honoring the films that are €œso bad they€™re wildly entertaining€ ever since.
€œThe acting in these movies isn€™t merely wretched,€ Wilson notes, €œit€™s laughable. The writing is deliriously dunderheaded. And the direction sails beyond the mediocre into the stratosphere of meteoric misfires.€
It may not come as a total shock to you to learn that previous recipients include Sylvester Stallone, Demi Moore, Adam Sandler and Kevin Costner. At the 20th annual awards in 1999, Stallone was named Worst Actor Of The Century while Madonna took Worst Actress.
Wilson and co don€™t make movies, they just make fun of those who do, a stance that€™s earned them criticism on several occasions. After all, how difficult can it be to make fun of such high profile blunders as Showgirls and Catwoman?
For their poor career choices, the following people all received $1.98 trophies (although strangely enough, none of the €œwinners€ attended the ceremony). Some of the results are justified, others seem overly harsh. You can decide for yourself which is which.