8 Reasons Why Frozen Is The Best Disney Film In A Generation
The Mouse House really knocked it out the park with this one, and it certainly didn't receive a chilly reception (we're so, so sorry).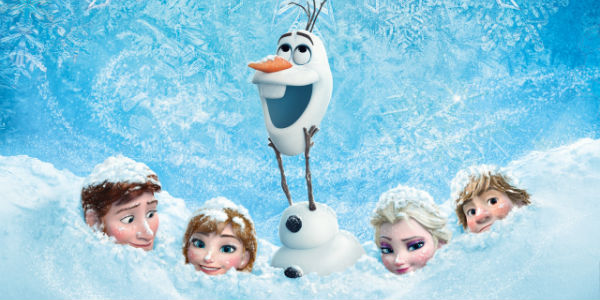 With two Academy Award nominations and a world-wide box office of just over $865 million, it's fair to say Frozen has been a massive success for Disney. After Pixar came on the scene with Toy Story back in 1995, the films produced by Walt Disney Animation Studios itself have taken a back seat. For every Hercules, you have films like Brother Bear, Chicken Little and Meet The Robinsons. This doesn't mean that all the 'proper' Disney films since Pixar came on the scene have been bad, but Frozen must be considered a resounding return to form. Could this be the start of a new golden period for Disney? From 1989 to 1995 the studio released The Little Mermaid, Beauty and the Beast, Aladdin, The Lion King and Pocahontas €" all classics of the animated genre. Frozen seems to represent a return to form for the Mouse House on their old non-Pixar stamping ground, and it'll be interesting to see if they can keep this going. But more importantly is that Frozen is predominantly a Disney Princess film, and this is something that they don't do very often anymore. The last such film was Tangled, which while very entertaining just didn't have the punch that Frozen does. If you go back even further, you get The Princess and the Frog €" a film that made only a third of Frozen's takings at the box office. But what makes Frozen so good exactly? Well, read on to find out eight reasons why €" but be warned, these include massive
SPOILERS
.