9 Actors Who Prepared For Movie Roles In The Worst Possible Way
8. Henry Fonda Grows Moustache And Hides His Blue Eyes - Once Upon A Time In The West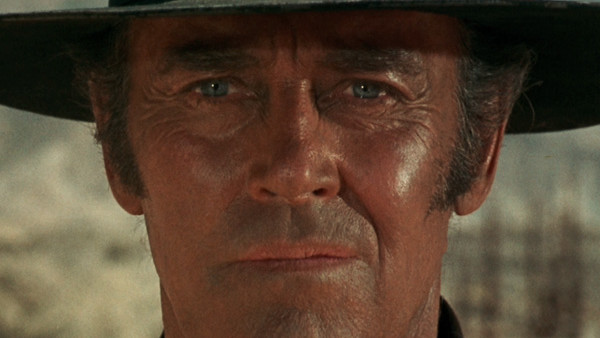 Up until he appeared in Sergio Leone's Once Upon a Time in the West, Henry Fonda was largely known for his film work as the typical good guy.
So, in an attempt to shed the skin of his heroic image when tasked with playing the villainous Frank in the Leone picture, Fonda decided to block out his famous clear blue eyes with brown contact lenses, and covered much of his mug with a mysterious moustache. However, the moment Fonda turned up to set with these facial accessories, Leone ordered the legendary thespian to remove all of these additions.
The reason behind this decision was simply down to the fact that Leone wanted audiences to instantly recognise the star and his piercing blue eyes during his now iconic introduction. Had the camera instead panned up to a brown contact lensed, moustache sporting Fonda instead, the reveal likely wouldn't have been anywhere near as impactful or shocking.
Simply put, it appears the actor and director weren't on the same wave length coming into the now-adored Western, but Leone's master plan more than paid off as the film went on to be considered an all-time classic.