9 Horror Movie Plot Points Secretly Introduced Earlier Than You Realised
8. Mama - Victoria Has Chosen The New Family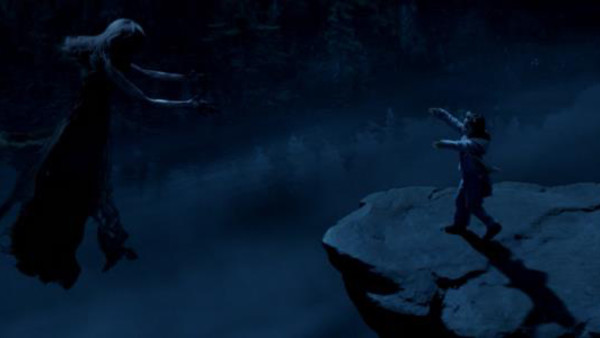 A lot of people were confused by the ending of Guillermo Del Toro's 2013 flick, Mama. The basic premise of the movie is that two sisters are abandoned in the woods as little kids, and they are raised in the woods by a ghostly being they call 'mama.' Eventually the girls are found and placed with an uncle, but mama loves them and wants them back.
It reaches the point where the girls have to decide whether to go back with mama or not - in this case to stay with mama they would need to die to join her in the ghost realm forever. The older girl (Victoria) chooses to live, allowing her younger sister (Lily) to jump from a cliff to her death - and her everlasting life with mama.
Victoria's decision baffled some people, they couldn't understand why she would just let her little sister die. However, it is shown to us earlier that Victoria has already chosen her new family over her old one.
One night, mama finds the girls at their new house and Lilly tries to get Victoria out of bed to come with her and mama. Victoria stays buried in her duvet and tearfully announces that she is staying, implying that she actually saw this as her final goodbye. She had already accepted Lilly would leave, and insisted that she would be staying.
When it comes to the actual final goodbye then, we can expect nothing less than for Victoria to remain living and bid farewell to the sister she had already made peace with leaving.