9 Horror Movies Everyone Remembers For One Scene
6. Get Out - Entering The Sunken Place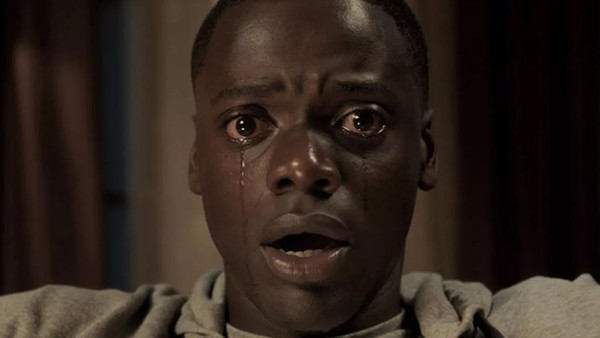 Jordan Peele's directorial debut Get Out was so much more than we expected.
Also written by Peele, Get Out was a dark and terrifying exploration of modern-day racism, framed against a backdrop of hypnosis and upper-class America.
Get Out was funny, scary and thought-provoking throughout, but one scene in particular has come to define the entire movie.
After Chris, a young Black man, meets his girlfriend's wealthy White parents, there are a few subtle tensions that very quickly escalate to reveal that the family hypnotise young black people before transplanting their brains into their bodies, achieving a twisted form of immortality.
The hypnotised person enters "the Sunken Place", a dark void that acts as a sort of mental prison.
Chris first experiences the Sunken Place early on in his stay, when his mother-in-law offers to use hypnosis to cure his smoking addiction.
We watch as Chris is placed into a trance; paralyzing his body, tears streaming down his face as he struggles deep in the Sunken Place.
It's an expert performance from Daniel Kaluuya, and the raw emotion on his face saw the scene used in all of the movie's promotional material, something which no doubt went a long way towards this scene rest Get Out.