Alex Kurtzman To Direct The Mummy Reboot
Universal Pictures to resurrect The Mummy... again.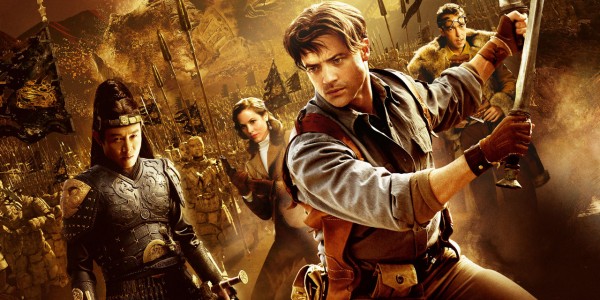 Universal Pictures have kept their Mummy perfectly preserved for decades now, with not even an encounter with Brendan Fraser able to fully put it down. And he's usually enough to kill any franchise dead. Now the classic movie monster is set to rise from its crypt once again thanks to writer/producer Alex Kurtzman - best known for his screenwriting work with former partner Robert Orci - who is now set to direct the film, too, making it his second time in the chair following underwhelming 2012 indie drama People Like Us. Which probably won't have much in common with The Mummy. Kurtzman is reportedly in final negotiations with Universal to helm the film he was already producing with Chris Morgan, part of an ongoing initiative to resurrect all of the classic Universal Monsters: not just toilet paper-wrapped Imhotep but also the Creature From The Black Lagoon, Dracula and Frankenstein's Monster, supposedly. But it's nothing like Van Helsing, right? No sexy vampire dames or Hugh Jackman to be found here. And no Brendan Fraser either, from the looks of it, whose last big starring role was in the disappointing third entry in the previous Mummy trilogy, Tomb Of The Dragon Emperor. The reboot will simply be called "The Mummy" and, according to Universal, "is set in the present and is not a horror play but rather an action-adventure tentpole with horror elements. It will also feature new characters and not rehash previous incarnations." Neat! Along with The Mummy, Kurtzman is in line to direct a Venom spin-off from the Amazing Spider-Man films, which could be...interesting? Looks like raising Imhotep from the dead is top priority for now, though, with the new Mummy pencilled in for an April 22, 2016 release.