Are Marvel And Fox Discussing Bringing The X-Men To The MCU?
Could the MCU be on the verge of a VERY exciting influx?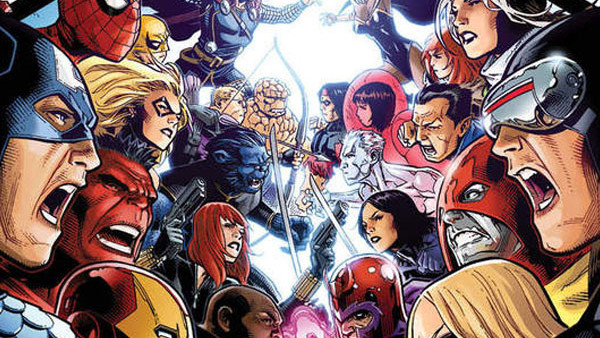 It might be time to start getting over-excited: Marvel and Fox might be tentatively in VERY early talks to cut some sort of deal like the one Marvel did with Sony for Spider-Man.
According to Matt Key - a producer on Kevin Smith's Fatman On Batman podcast - he's heard some whispers that a deal might just be beginning to be discussed.
"I've heard from a few of my sources, my little birds that Fox and Marvel have... kind of talked, but not really, but like there's interest from Fox, like, 'Ooh, y'know, what they did with Sony and Spider-Man is actually pretty cool, like, maybe...' We're years away from that ever possibly happening... but I think that's what it would take... Fox joining hands with Marvel..."
Quite who his sources are remains to be seen, as does their legitimacy, but it's exciting to hear anything along those lines.
The possibilities are endless: we could see Fox initially deal only on the Fantastic Four front, licensing Marvel's first factory back in a similar shared interest deal as Spider-Man and hoping Marvel's expertise can see them resurrected successfully. That would presumably also mean linked characters like Galactus and Silver Surfer could be brought in to the MCU too.
And then there's the X-Men. The franchise has done remarkably good business, even with Apocalypse underperforming critically, but a relationship with Marvel could benefit both sides. And it does feel like a good time to reset the X-Men universe again after Apocalypse brought us back to the Dark Phoenix saga.
A soft reset would be preferable, with current character actors retained, but who knows if that was possible. And to be honest, assuming anything about the X-Men franchise and Marvel is probably getting ahead of ourselves.
Still, if this ever leads to an X-Men v Avengers movie, I'll probably explode in a shower of fanboy froth. It needs to happen, and it needs to be a Marvel Studios movie.
Would you like to see Fox and Marvel strike a deal? Share your reactions below in the comments thread.