Avengers 4 Reshoots Begin: Set Photos, Returning Characters & More
Has the full title also been teased?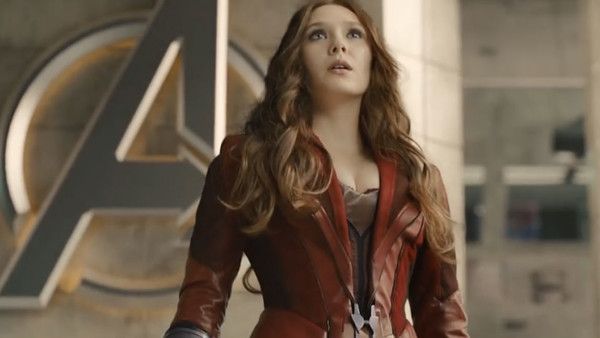 The Avengers are re-assembling.
After spending the entirety of 2017 shooting both Avengers: Infinity War and the as-yet untitled Avengers 4, the cast and crew recently reconvened and started rolling cameras on the upcoming fourquel's reshoots.
Due to the highly secretive nature of the production, things have mostly been kept on lockdown, and details about the nature of this extra photography are scarce. That being said, it's borderline impossible for a movie like Avengers 4 to be filming without something leaking out, and on that note, the last few days have yielded a small pool of reshoots-related information that's definitely worth discussing.
Set pictures have leaked, major actors are returning to shoot more scenes, time travel is definitely involved, Mark Ruffalo has been reliably loose-lipped, and Jeremy Renner has given us another glimpse at Hawkeye's fresh new look. We're a long way from learning anything truly concrete about the film's plot, but it feels like the big picture is slowly starting to take shape.
-
This article contains unofficial Avengers 4 set pictures, so if you consider that sort of thing a spoiler, you have been warned!
5. The Russo Brothers Post Set Image, Fans Go Crazy
Confirming that the movie's reshoots were indeed underway, the Russo Brothers took to Instagram on 7 September and posted a picture of a solitary Russo Brother - Anthony - stood in front of a gigantic green-screen set.
Stood next to the director is Nem: The Infinity Watcher, a Marvel Cinematic Universe super-fan who rose to prominence earlier this year when he sent out a stream of Twitter posts that showed him going to watch Infinity War dozens and dozens of times.
Nem's dedication to the movie caught the attention of the Russo Brothers, who invited him to the set (and to the 2019 premiere of Avengers 4).
There isn't much to dissect in the Instagram post; that could be Elizabeth Olsen (Scarlet Witch, sporting a brighter hairdo) over Anthony's right shoulder, but it's impossible to tell. Still, an apparent lack of things to notice hasn't stopped fans speculating that Avengers 4's full, proper title has been sneakily teased in the image.
At the bottom of the picture, Nem can be seen holding a ziplocked copy of The Infinity Gauntlet comic-book. Naturally, online commenters have jumped to the conclusion that Avengers: Infinity Gauntlet must be the movie's title, as was rumoured last year.
Make of that what you will... but it's a bit of a stretch.