Avengers: Endgame Just Introduced A Major Marvel Hero (That Everyone Missed)
The MCU can never have too many Captains.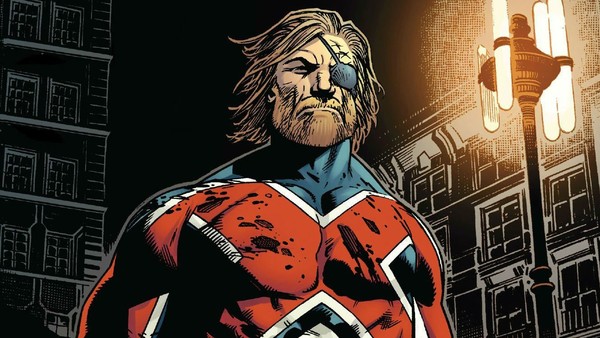 Avengers: Endgame quietly introduced a major Marvel hero last week, but most Marvel fans seem to have missed it completely. The film covers so much ground that something was always guaranteed to get lost in the confusion, but this particular reference may actually hint at what's to come in Phases Four, Five and beyond, by sneakily name-dropping a famous Marvel hero.
MAJOR ENDGAME SPOILERS AHEAD...
The moment occurs when Tony Stark and Steve Rogers head back to the 1970s to retrieve the Space Stone, having lost it while navigating the Battle of New York in 2012. They head back to S.H.I.E.L.D. headquarters - incidentally the same location where Steve trained during World War II - and it leads Cap to encounter Peggy Carter.
He observes her through a nearby office window, and it's an intense moment. However, pay attention to what Peggy is saying, and fans will discover that she name-drops a familiar and important Marvel hero, and one even rumoured to appear in future films.
Conversing with a colleague, Peggy mentions the name "Braddock" specifically and that he "hasn't checked in." His name is mentioned in tandem with some sort of meteorological event, with the implication being he's caught up in something supernatural.
Why's the name so important? Well the most notable Braddock in Marvel Comics is Brian Braddock, otherwise known as Captain Britain. He's a superhero from the British Isles who's been involved with the Avengers and X-Men, and with it having been rumoured that both that character and Black Knight could be involved in Phase Four, this exchange could be a whole lot more than just a simple name-drop.
--
Do you want to see Captain Britain in the MCU? Post your thoughts in the comments below!