Batman: Joaquin Phoenix Could Be The New Joker
Well, if it can't be Leonardo DiCaprio...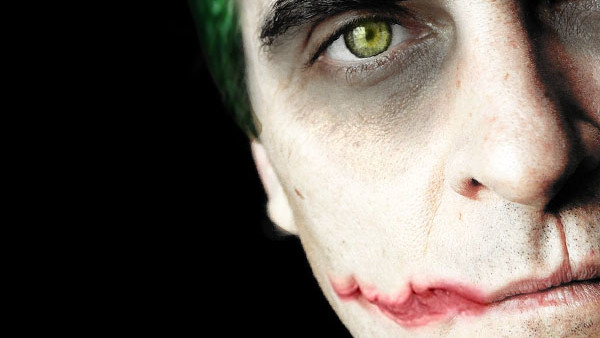 When Gary Oldman gives you a tip for a horse, do yourself a favour and put all of your money on it. Well sort of, anyway.
Almost a month to the day since the Jim Gordon actor told TooFab at the 7th Australian Academy of Cinema and Television Arts International Awards that he'd "like to see someone like Joaquin Phoenix play" Batman next, it turns out the actor is in talks to join the Batman cinematic universe.
But it's the Joker who he might be set to play.
According to Variety, Phoenix is in talks to play the Clown Prince of Crime in the still-very-much-happening Todd Phillips' untitled Joker origin movie. They say that Phoenix is to top choice, and it's not hard to see why an actor of his calibre would be sought.
He's also got some serious previous with playing intense roles and would suit the character, even if he's a little old for a traditional origin story. But then again, the idea of an older Joker appearing out of nowhere as if vomited out by the universe fits the mystique of the character.
It's still widely believed that Jared Leto will continue to play the DCEU Joker and that this Joker movie would stand apart and that's no bad thing.
And if it can't be Leonardo DiCaprio, Phoenix is definitely a good alternative.
Create Content and Get Paid
---