Batman V Superman: 10 Characters That Could Steal The Show
These guys and gals could seriously overshadow both Son of Krypton and Bat of Gotham...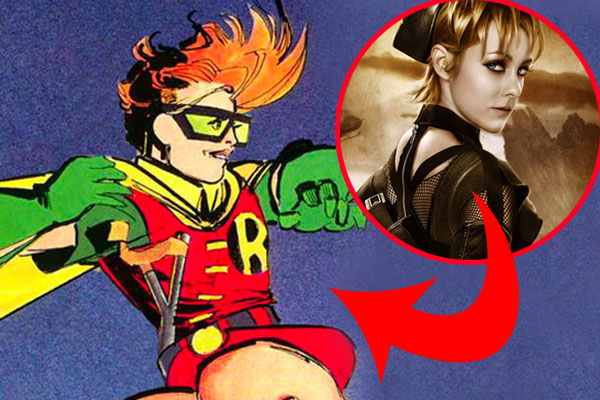 With little more than a month before audiences get to see Batman V Superman: Dawn Of Justice, many are beginning to feel like they know what to expect from the movie already. Henry Cavill€™s Kal-El will probably continue to be an inconsiderate city-endangering superhero, while Ben Affleck€™s Bruce Wayne seems likely to be a breath of fresh air. Brooding, gritty air that fans are bound to embrace, at that. Seeing as most of the pre-release hype has pointed towards the two DC Comics heavy hitters sharing the title, there€™s a chance that viewers aren€™t expecting the unexpected. What about the supporting cast? Isn€™t there a chance that a character that seems unimportant right now could actually steal the show altogether? Perhaps it won€™t be Bats or Supes that dominate the post-film discussions after all. Batman V Superman has a fairly sizeable cast filled with talented actors and characters from the comics, so maybe one of these supporting players will end up hijacking the limelight€
10. Aquaman
Jason Momoa€™s Aquaman could end up taking everyone by surprise. No one€™s expecting much at the moment, since he€™s an underwater monarch with the power to commune with fish. The commonly held thought is that he could just be a silly character who doesn€™t make much of an impression at all. But there€™s a chance that these hunches could be wrong. Warner Bros, DC Entertainment and Zack Snyder could have given the character a major rethink. Perhaps this cinematic take on the King of Atlantis will actually be every bit as dark and intimidating as Batman himself, and will end up stealing the show by holding his own among the other, more popular superheroes. Momoa is certainly an interesting choice for the role. In Game Of Thrones he showed viewers a brutal tribesman warrior with a softer side lurking underneath. He was brutal and violent but eventually lightened up and warmed to married life. Few would have expected to like Khal Drogo back at the start of Thrones, so perhaps Momoa will take viewers on a similarly surprising journey here. At the very least, he's bound to impress if he's in any fight scenes. That trident looks bad-ass.