Beauty And The Beast Remake: 8 Deleted Scenes You Need To See
Don't believe us? Ask the dishes!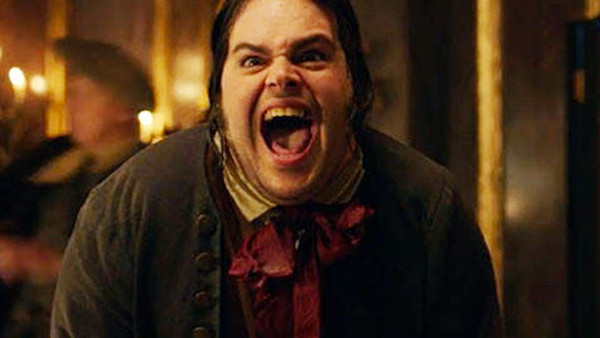 Synchronise your Cogsworth clocks, as time is ticking towards the release of Disney's live-action adaptation of Beauty and the Beast, which is available on Blu-ray and DVD now.
It may be the tale as old as time, but it is never the same old story, especially with the announcement of a brand new disc, boasting eight deleted scenes in addition to an alternate version of one of the film's musical numbers.
Director Bill Condon will introduce the collection of scenes that, mostly, revolve around Gaston (My, what a guy, that Gaston!) and his pint-sized sidekick LeFou – including references to some of the original animated film's most iconic moments.
The best part? We're not going to make you wait 'til chapter three to discover the previously unseen footage; instead we're taking the opportunity to wax lyrical (like Lumière) over the scenes that, for one reason or another, ended up on the cutting room floor.
So whilst Plumette helps us to sweep up the discarded film, why don't you prop your feet upon the nearest footstool and pour yourself a piping hot cup of tea? After all, it's been bubbling, it's been brewing!
Go on, be our guest.
8. Bread And Jam For Agathe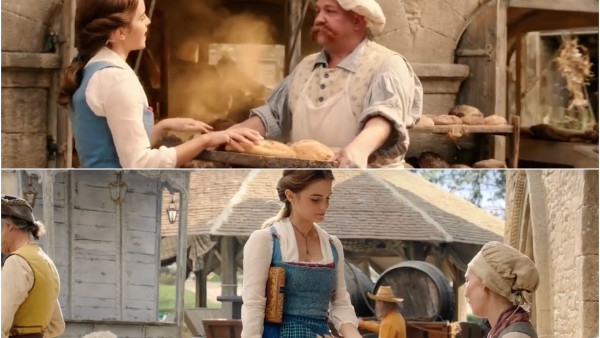 One scene that was cut from Beauty and the Beast's opening musical number shows Belle on her morning market rounds in the provincial town when she stops to greet Agathe, the village vagabond.
During the heart-warming exchange between these two characters, who don't share any interactions with each other in the final film, Belle offers bread and jam to Agathe, who gratefully accepts.
This scene serves to emphasise Belle's compassionate nature, partly due to her own status as an outcast within the small-minded community of villagers, who treat the beggar-woman as an outsider.
Agathe is a minor yet crucial character in the film; as the enchantress in disguise she habitually rewards good people, which perhaps explains the reason she helps Belle's father after finding him close to death in the woods.
This deleted scene may also answer the question of what happened to the baguette that Belle bought from the baker, which mysteriously vanished from her pocket partway through the first song.
Sometimes you have to separate the wheat from the chaff, though.