Beauty And The Beast: 20 Fiendishly Clever Easter Eggs You Probably Missed
14. The Stolen Scenes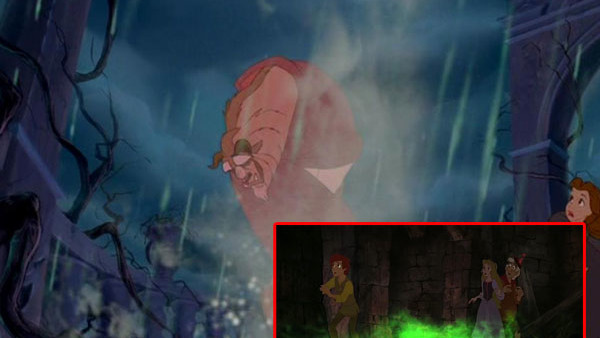 After the dramatic final fight, after Beast has sadly embraced death and Belle has admitted her love for him, he is transformed back into Prince Adam in an impressive sequence. But rather than going with the computer assisted imaging they'd used for the ballroom scene, Disney looked to the past to help animate the scene.
The smoke that can be seen in the scene looks authentic for a reason: it's actually real, having been lifted out of the effects heavy (and under-rated) The Black Cauldron.
And despite the fact that the dancing scene is often spoken of as a ground-breaking moment for Disney, it too borrowed from elsewhere. The dance itself reused animation from the dance between Princess Aurora and Prince Phillip in Sleeping Beauty. That technique - which required the animators to draw over the original characters - was used to cut time.