Can You Name These Arnold Schwarzenegger Movies By Just One Image?
How well do you know the legend that is Das Arnold!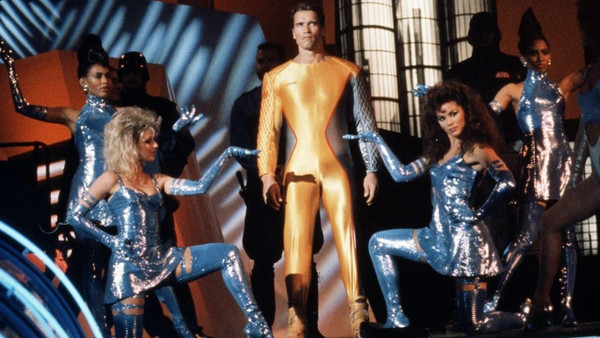 Arnold Schwarzenegger is hands-down one of the most recongisable figures in the history of modern cinema. Say what you want about his acting skills, but everybody knows Arnie.
In a movie career that goes all the way back to 1969, the 71-year-old Austrian is still going strong today. In fact, this October will see Das Arnold return to the iconic Terminator franchise in Tim Miller's Terminator: Dark Fate. The T-800 could well be Schwarzenegger's most famous role, yet this is an actor who has had so many memorable roles throughout his legendary career.
Of course, not content with becoming a huge movie star, Arnold also succeeded in the bodybuilding game and the world of politics - which again goes to highlight just how unique this beloved figure is. Steering clear of his bodybuilding or political pursuits, though, and here we're going to focus on the movie career of Schwarzenegger.
Up ahead, we've got single images from fifteen movies headlined by Arnold Schwarzenegger. All you have to do is correctly identify which of Arnie's laundry list of films said shots are from. It may sound simple enough, but this quiz is as tough to tackle as a liquid-form T-1000 that's on an unrelenting killing spree.
1. Which Schwarzenegger Movie Is This?